Overground: Adana Twins (Extended Set), Edouard!
Wed 21 february
Club
Deep house
Techno
Electronic
Hip-hop
Description
OVERGROUND: Underground music 4 all! Pour ce premier opus de l'année 2018, Overground a convié ADANA TWINS, fer de lance de la deep tech house, pour un EXTENDED SET qui vous entrainera jusqu'à l'aube... 2017 a marqué un tournant dans la carrière du duo d'Hambourg, ils ont affolé les charts et brûlé les dance-floors de la planète entière avec leurs sorties sur DIYNAMIC ou WATERGATE Records, et leur remix du fameux Fritz Kalkbrenner. A leurs côtés, notre résident EDOUARD! invitera un des acteurs qui fait bouger la scène électronique parisienne. ▬▬▬▬ LINE UP ▬▬▬▬ Adana Twins RA: http://www.residentadvisor.net/dj/adanatwins FB: http://www.facebook.com/adanatwins SC: http://www.soundcloud.com/adanatwins Edouard! RA: http://www.residentadvisor.net/dj/edouard FB: https://www.facebook.com/edouardfromparis/ SC: https://soundcloud.com/edouard_paris ▬▬▬▬ INFOS PRATIQUES ▬▬▬▬ 23H55 – 07h00 SUR PLACE : 08€ DIGITICK : 05€ (+loc) : http://bit.ly/2CJG4cM RA: https://www.residentadvisor.net/events/1057411 Comptez sur Chauffeur Privé pour votre aller/retour du Rex Club : 15€ offerts soit 10€ sur votre 1ère course puis 5€ sur la 2ème grâce au code REXCLUB*. Par ici pour en profiter : http://po.st/REXCLUB. * Offre non cumulable, valable pour tout nouveau client jusqu'au 31/03/18. ▬▬▬▬▬▬▬▬▬▬▬▬▬▬
Sanitary Information
As of July 21, 2021, the « Pass Sanitaire » becomes mandatory for all events of more than 50 people in France.

More info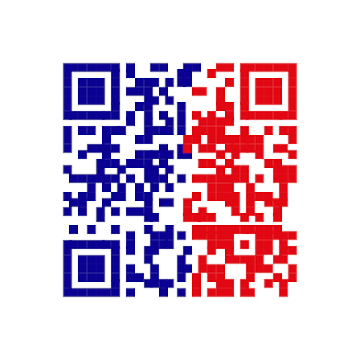 « Pass Sanitaire »

REQUIRED
Valid sanitary evidence:
- A complete vaccination certificate (all necessary doses) and completed more than 1 week ago.
- A certificate of recovery (positive test of more than 11 days and less than 6 months old).
- A certificate of negative RT-PCR or antigenic test less than 72 hours old.
The QR code of the « Pass Sanitaire » should preferably be presented in digital format at the time of access control, as it is easier to scan.
Legal Information
By purchasing a ticket you agree to hold harmless Shotgun SAS for any issues related to the event you attend. Any disputes and event issues are the sole responsibility of each event organizer, please contact them directly to resolve.
© 2021 Shotgun. All rights reserved.