Description
Amoureux d'univers artistiques, de performances et d'ambiances conviviales, cet événement s'adresse à toi ! L'Art'Fact, qu'est-ce donc que cela ? Un rendez-vous anticonformiste dans le milieu des soirées psychédéliques parisiennes. Plus qu'un simple rendez-vous d'amateurs de musique souhaitant se déhancher jusqu'au bout de la nuit, cet événement met en avant tous les acteurs de l'art psychédélique à travers son village: le village Art'Fact. A la manière des festivals, c'est tout un microcosme qui se déploie le temps d'une nuit pour vous offrir une expérience sonore, visuelle et humaine atypique. Chacun est invité à y déballer sa bonne humeur, sa curiosité et son amour des belles choses parmi les nombreuses surprises et activités qui vous attendent ! Et comme on ne change pas une équipe qui gagne, Nataraja sera de retour à nos côtés pour vous en mettre plein les yeux avec une décoration époustouflante ! Mmmmm ça me met en appétit tout ça, mais concrètement que me propose-t-on ? AU PROGRAMME: - Exposition -Shooting mode -Spectacle de feu -Spectacle de danse contemporaine -Performances artistiques sur podium -Atelier de body-painting -Création artistique en live (graff / peinture) Et comme on n'est pas du genre à vous gâcher la fin du film, bien d'autres surprises vous attendront ! SCENE MUSICALE : INSTRU - TECHNO - TRANCE (LINE-UP A VENIR) AUTRES SERVICES SUR PLACE : Vestiaire (2 euros article), Bar (5 euros pinte de bonne bière) ● Graphiste ● Mialy LASCH site web: http://mialylasch.wixsite.com/miagraphicdesign insta: https://www.instagram.com/mia_ouuh/ INFOS : Un lieu atypique et underground: un sous-sol de plus de 1 000 m² ! Préventes : Pour cette deuxième édition le nombre de place en vente sera très limité. Pensez à prendre rapidement vos préventes pour être sûr de faire partie de l'aventure ! Adresse : 24 rue Pasteur 94270 Le Kremlin Bicêtre Présentez vos préventes sous format électronique OU papier Pensez à venir munis d'un justificatif d'identité Soirée interdite aux personnes mineures Artistiquement !
Sanitary Information
As of July 21, 2021, the « Pass Sanitaire » becomes mandatory for all events of more than 50 people in France.

More info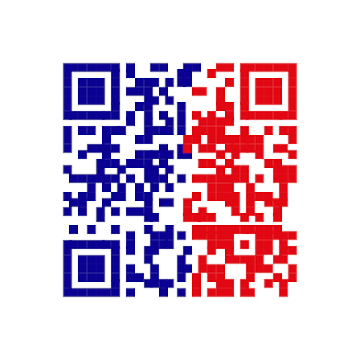 « Pass Sanitaire »

REQUIRED
Valid sanitary evidence:
- A complete vaccination certificate (all necessary doses) and completed more than 1 week ago.
- A certificate of recovery (positive test of more than 11 days and less than 6 months old).
- A certificate of negative RT-PCR or antigenic test less than 72 hours old.
The QR code of the « Pass Sanitaire » should preferably be presented in digital format at the time of access control, as it is easier to scan.
Legal Information
By purchasing a ticket you agree to hold harmless Shotgun SAS for any issues related to the event you attend. Any disputes and event issues are the sole responsibility of each event organizer, please contact them directly to resolve.
© 2021 Shotgun. All rights reserved.