Candyz Opening • Saison 2
Sat 15 september
Description
Candyz reviens pour cette 2e saison vous réouvrir les portes de sa confiserie avec au programme un univers fun et coloré, un système son bien calibré et des DJ's prêt à vous administer votre dose de sucre rapide ! Après une courte mais intense première saison plus que réussie ou des têtes d'affiches comme PAWSA , Timid Boy ou encore Marcelo Cura II y sont venus jouer leur plus belles sucreries, Candyz est de retour pour une nouvelle année pleine de surprises ! Pour cet opening, nous mettrons les collectifs parisiens à l'honneur en invitant L'Appart Music ! ☞ L'Appart Music Deja présent lors de la toute première Candyz, ce jeune collectif parisien représenté par DAMIEN FLC et Lanmas , se distingue par l'éclectisme de ses artistes. Leurs sets oscillent aussi bien entre house pointue aux accents disco, qu'entre deep et G-house. Un seul mot d'ordre : le groove ! Nous sommes fier de les recevoir de nouveau parmi nous ! Candyz resident dj's : ☞ Alya (Candyz Paris, Social Groove Nantes) Co fondateur résident de Candyz et Dj/Producer Nantais signé sur de nombreux labels comme Great Stuff Recordings ou encore OVRDOSE. Sa house caractérisée par des grooves aussi bien sombres qu'ensoleillés vous feront groover comme il se doit. SC: https://soundcloud.com/alyamusicgrooves INSTA: https://www.instagram.com/alyamusicgrooves/ BEATPORT : https://www.beatport.com/artist/alya-fr/659954 ☞ Bar.T.J (Candyz) Emir Bartegi aka Bar.T.J est un dj tunisien aujourd'hui basé à Paris. Jeune, n'ayant pas d'artistes dans son entourage, il s'est rapidement tourné vers les musiques électronique et a tout appris de manière autodidacte. Il est dj résident des soirées parisiennes Candyz. Il a aussi partagé le desk avec des djs comme Joseph Capriati, PAWSA, Timid boy. Son style à la fois mélodique et percutant font de lui un artiste à suivre dans le futur ... SC: https://soundcloud.com/emirbarta INSTA: https://www.instagram.com/emir.barta/ ☞ Julio Okura (Candyz, ENDLESS, Laboratory) SC: https://soundcloud.com/dj-julio-okura FB: https://www.facebook.com/juliookura/ RA: https://www.residentadvisor.net/dj/juliookura INSTA: https://www.instagram.com/juliookura/ +18 ONLY !
Sanitary Information
As of July 21, 2021, the « Pass Sanitaire » becomes mandatory for all events of more than 50 people in France.

More info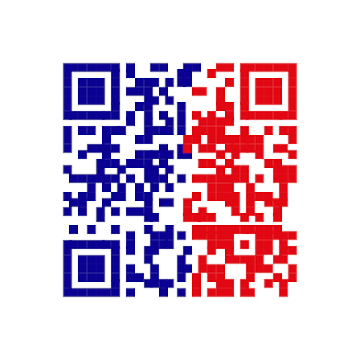 « Pass Sanitaire »

REQUIRED
Valid sanitary evidence:
- A complete vaccination certificate (all necessary doses) and completed more than 1 week ago.
- A certificate of recovery (positive test of more than 11 days and less than 6 months old).
- A certificate of negative RT-PCR or antigenic test less than 72 hours old.
The QR code of the « Pass Sanitaire » should preferably be presented in digital format at the time of access control, as it is easier to scan.
Legal Information
By purchasing a ticket you agree to hold harmless Shotgun SAS for any issues related to the event you attend. Any disputes and event issues are the sole responsibility of each event organizer, please contact them directly to resolve.
© 2021 Shotgun. All rights reserved.