Cicada x Foundation: Matthias, Octobo, Modex
Sat 9 march
LINE UP
■
Matthias // Superluminal
Description
Notre nuée d'insectes nocturnes sort des bois après y avoir tissé des raves sous le nom de DMBR pour investir une warehouse de la banlieue sud encore jamais explorée... Equipés d'un nouveau soundsystem T3V et accompagnés de l'artiste-scénographe ≈sheglitchr, notre premier rassemblement se fera en circuit court avec un des labels les plus secrets et novateurs de Berlin: Foundation, une communauté de savants fous qui explore les frontières entre Acid, Techno, Uk beats et Trance. De 23h à 10h du matin, cette warehouse sera métamorphosée en cocon de lumière et de son, avec au programme: -- Matthias -- Maestro Italien hors-norme, les ovnis qui sortent de son studio sont produits chez Foundation, ReDiscovery, Superluminal ou Childhood Intelligence… On le trouve régulièrement sous différents alias derrière les platines du Der Visionaere, Hoppetosse, About Blank et autres warehouses berlinoises. https://soundcloud.com/matthias-superluminal/matthias-1st-interlude -- Octobo -- Sorti de nul part, son premier disque entre Techno Acid et UK d'une précision absolue est surement la plus grosse claque qu'on ait reçue depuis longtemps… Hâte de voir ce qu'il nous prépare. https://www.youtube.com/watch?v=JarGZWHLpW0&list=PLl-5QuFebZPD8DKGuG7xzCBE_2Wv-_8EU -- Modex -- Element complémentaire du trio, ses tracks entre ghetto-house et italo-disco viendront bercer le peak time de la soirée. https://www.youtube.com/watch?v=6V2s-xReBQo -- ≈sheglitchr -- Scénographe de la soirée, ≈sheglitchr crée en détruisant ses images. Ses vidéos réalisées à l'aide de synthétiseurs analogiques seront projetées sur un mur de TVs cathodiques, pour une expérience visuelle hors-norme. https://www.youtube.com/channel/UCst7D038tYo4xKP86gYUnjg/videos Hangar exclusif Ce nouveau hangar de la banlieue sud servira de cadre intimiste à cette soirée pluri-sensorielle. Les coordonnées du lieu seront dévoilées le jour de l'événement (Paris Sud, RER/metro à proximité) Soundsystem T3V Cet événement est réservé aux adhérents de l'association DMBR, l'achat d'un billet représentant l'adhésion à l'association.
Sanitary Information
As of July 21, 2021, the « Pass Sanitaire » becomes mandatory for all events of more than 50 people in France.

More info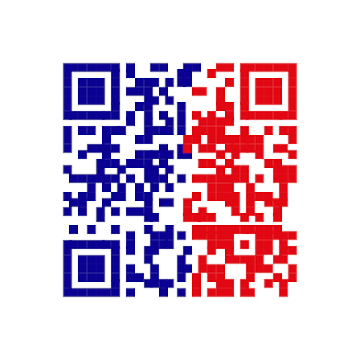 « Pass Sanitaire »

REQUIRED
Valid sanitary evidence:
- A complete vaccination certificate (all necessary doses) and completed more than 1 week ago.
- A certificate of recovery (positive test of more than 11 days and less than 6 months old).
- A certificate of negative RT-PCR or antigenic test less than 72 hours old.
The QR code of the « Pass Sanitaire » should preferably be presented in digital format at the time of access control, as it is easier to scan.
Legal Information
By purchasing a ticket you agree to hold harmless Shotgun SAS for any issues related to the event you attend. Any disputes and event issues are the sole responsibility of each event organizer, please contact them directly to resolve.
© 2021 Shotgun. All rights reserved.