Cremaster 002
Sat 4 may
LINE UP
■
𝕳𝕶𝕶𝕻𝕿𝕽
■
hypnoskull
■
Orbital Protokol
■
San-ju ni
■
Tomohiko Sagae
Description
Cremaster 002 Lieu : proche banlieue. Accessible en métro et RER. 11 :55 PM – 12 :00 AM ◢ LINE UP : - TOMOHIKO SAGAE SC : https://soundcloud.com/tomohikosagae - HKKPTR SC : https://soundcloud.com/hkkptr - HYPNOSKULL (live) SC : https://soundcloud.com/hypnoskull - MIND MATTER SC : https://soundcloud.com/mind666matter - ORBITAL PROTOKOL SC : https://soundcloud.com/orbitalprotokol - SOUNDESS PROPERTIES SC : https://soundcloud.com/soundness_properties and more TBA.. ◢ TICKETS : → Shotgun : https://shotgun.live/event/288167 → RA : https://www.residentadvisor.net/events/1238396 ◢ PARTENAIRES : Trax Magazine Paris Techno Delighted Manifesto XXI Diggr Kraze SAKATRAK Nightmess PWFM Techno Flex et Détente Warehouse & compagnie Gaypers : https://gaypers.com Pour toutes demandes de partenariats, contactez-nous à cette adresse e-mail : partenaire@cremaster.fr - For all partnership requests, contact us at this email address: partenaire@cremaster.fr ◢ INFOS PRATIQUES : - Nos évènements se dérouleront dans un esprit de totale liberté individuelle ainsi que dans le respect mutuel de tous les participants. - Accès interdit aux mineurs, carte d'identité OBLIGATOIRE. - L'adresse du lieu vous sera communiquée quelques heures avant l'événement. - Par question de sécurité et pour que tout se passe bien, nous nous réservons le droit de refuser l'accès en cas de mauvaise attitude. ___________________________ Crémaster : -Le muscle crémaster est un nouveau collectif pair et symétrique qui recouvre les testicules des fêtards sur leurs faces latérales et médiales. Sa fonction est d'éliminer le jugement, la sensation d'expositions aux normes psycho et sociale, il élève le libertinage, l'amour, le sex, la danse, la liberté, le fetish, les genres communs et non dissociés. Il élève et prône un monde en parallèle de la réalité. -Wiki : Crémaster régule la température des testicules pour favoriser la cohésion spermatogenèses - Cremaster : -The Cremaster muscle is a new organisation who duels with a certains symmetry covering the testicles of party goers on their lateral and medial faces. Is function is to annihilate jugement m, the feeling of exposure through psycho and social norms, it upholds liberty, love, sex, danse, and fetishism. A common group and not a dislocate one. It raises a world parallel to reality. -Wiki : Cremaster regulates the testicles temperature et the sperm's cohesion.
Sanitary Information
As of July 21, 2021, the « Pass Sanitaire » becomes mandatory for all events of more than 50 people in France.

More info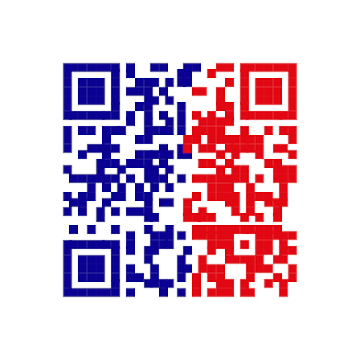 « Pass Sanitaire »

REQUIRED
Valid sanitary evidence:
- A complete vaccination certificate (all necessary doses) and completed more than 1 week ago.
- A certificate of recovery (positive test of more than 11 days and less than 6 months old).
- A certificate of negative RT-PCR or antigenic test less than 72 hours old.
The QR code of the « Pass Sanitaire » should preferably be presented in digital format at the time of access control, as it is easier to scan.
Legal Information
By purchasing a ticket you agree to hold harmless Shotgun SAS for any issues related to the event you attend. Any disputes and event issues are the sole responsibility of each event organizer, please contact them directly to resolve.
© 2021 Shotgun. All rights reserved.