Astroclub: Special Request, Jensen Interceptor, Madben & more
Fri 7 june
LINE UP
■
Jensen Interceptor
■
Madben
■
SONIC CREW
■
SPECIAL__REQUEST
Description
7 juin / Astroclub w/ Special Request, Jensen Interceptor, Madben & Sonic Crew À un mois de sa 25e édition, le festival Astropolis fait escale à Paris pour une nuit agitée au Rex Club ! La team brestoise débarque le 7 juin avec un line up corsé et fiévreux : l'électro furieuse et vintage du bolide australien Jensen Interceptor, un des producteurs les plus prolifiques de sa génération qu'on retrouve sur CPU, BNR, Craigie Knowes ou le Lone Romantic de Maceo Plex. À ses côtés, le maître de la jungle et de la rave made in UK Special Request, projet turbulent de Paul Woolford entre bass music authentique et sound design renversant. Côté Astropolis, notre porte-parole parisien Madben ne manquera pas le rendez-vous avec les résidents du Sonic Crew ! Dernier stop avant la grande communion à Brest du 3 au 7 juillet, be there ! Special Request- Uk / Houndstooth SC : https://soundcloud.com/specialrequest RA : residentadvisor.net/dj/specialrequest Jensen Interceptor - Au / Lone Romantic SC : https://soundcloud.com/jensen-interceptor RA : residentadvisor.net/dj/jenseninterceptor Madben - Fr / Astropolis Records, Ellum SC : https://soundcloud.com/madben RA : residentadvisor.net/dj/madben Sonic Crew - Fr / Astropolis SC : https://soundcloud.com/sonic-crew ▬▬▬▬ INFOS PRATIQUES ▬▬▬▬ 23H55 – 07h00 SUR PLACE: 15€ SHOTGUN : 12€(+loc) : DIGITICK : 12€(+loc) : http://bit.ly/2H6KfUN RA: https://www.residentadvisor.net/events/1262549 Faites le choix de l'app de VTC Kapten pour votre retour : 16€ offerts avec le code REX2019*. Par ici pour en profiter > http://po.st/REX2019 *soit 8€ sur chacune de vos 2 premières courses, offre non cumulable valable pour tout nouvel utilisateur pendant 4 mois suite à la saisie du code dans l'app.
Sanitary Information
As of July 21, 2021, the « Pass Sanitaire » becomes mandatory for all events of more than 50 people in France.

More info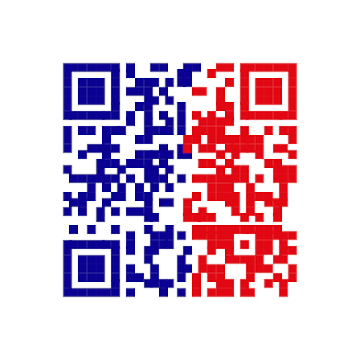 « Pass Sanitaire »

REQUIRED
Valid sanitary evidence:
- A complete vaccination certificate (all necessary doses) and completed more than 1 week ago.
- A certificate of recovery (positive test of more than 11 days and less than 6 months old).
- A certificate of negative RT-PCR or antigenic test less than 72 hours old.
The QR code of the « Pass Sanitaire » should preferably be presented in digital format at the time of access control, as it is easier to scan.
Legal Information
By purchasing a ticket you agree to hold harmless Shotgun SAS for any issues related to the event you attend. Any disputes and event issues are the sole responsibility of each event organizer, please contact them directly to resolve.
© 2021 Shotgun. All rights reserved.