75021 #33 : Low Jack, Walton, Danielle, Betty & more
Sat 27 july
LINE UP
■
ABRAMOVIČ
■
_Betty_
■
Low Jack (BZH)
■
Walton.
Club
House
Drum & bass
Experimental
Description
[ SAISON 07, ÉPISODE 04 ] ROUND 02. Rendez-vous le 27 juillet avec une connexion Finistère - Grande Bretagne - Bordeaux au rez-de-chaussée : L'un des instigateurs du renouveau dancehall Low Jack, le mancunien Walton, échappé des écuries emblématiques UK Hyperdub et Tectonic pour sa première parisienne, la résidente NTS Radio, Danielle et ses sets enracinés dans les sous-sols de Londres et Bristol, ainsi que l'ambassadeur bordelais de la bass music Abramovič pour poser l'esprit fête à l'anglaise en place au RDC. Au sous-sol, on reçoit Betty pour la première fois, phare de la nuit parisienne, Alec Falconer qui a mis tout le monde d'accord avec son "New Junk City" et la team 75021 aka Mouloud et HANAH, et on part pour huit heures de fuego 🔥 [ LINE UP ] REZ-DE-CHAUSSÉE : LOW JACK (Editions Gravats, Hospital Productions) - https://soundcloud.com/low-jack WALTON (Hyperdub Records, TectonicRecordings) - https://soundcloud.com/waltonmcr DANIELLE (Phonica Records, NTS Radio) - https://soundcloud.com/danielle_dj ABRAMOVIČ (Retribution) - https://soundcloud.com/iamabramovic BASEMENT : BETTY (Rinse France) - https://soundcloud.com/djbetty ALEC FALCONER (Rue de Plaisance) - https://www.facebook.com/alecfalconerdj HANAH (75021, High Digital) - https://soundcloud.com/hanahmusic MOULOUD (75021) - https://www.facebook.com/mouloudour/ [ INFOS PRATIQUES ] La Station - Gare des Mines 2 scènes intérieures (RDC + BASEMENT) 23:00 - 07:00 Tarifs : Prévente - 13€ (+ frais) Sur place - 13€ > On a prévu ce qu'il faut sur place pour limiter l'attente et que tout le monde puisse accéder à La Station. Resident Advisor - www.residentadvisor.net/events/1281400 29, avenue de la Porte d'Aubervilliers, 75018 Paris Agenda - http://lastation.paris/agenda Plan d'accès - http://lastation.paris/infos-pratiques Depuis la Porte d'Aubervilliers, marchez en direction du périphérique. Une fois le périphérique dépassé, dirigez vous vers les écriteaux rouges (Raboni et Loxam) et empruntez le chemin sur votre gauche. En Bus - Parc du Millénaire (L35 et L239) | Porte d'Aubervilliers (L54) En Métro - Porte de la Chapelle (L12) En Tram - Porte d'Aubervilliers (T3bis) En RER - Rosa Parks (E) [ CONNECTÉS ] S'abonner à la Ligne Directe du 21ème - bit.ly/LaLigneDirecte Follow sur Instagram - www.instagram.com/75021paris/
Sanitary Information
As of July 21, 2021, the « Pass Sanitaire » becomes mandatory for all events of more than 50 people in France.

More info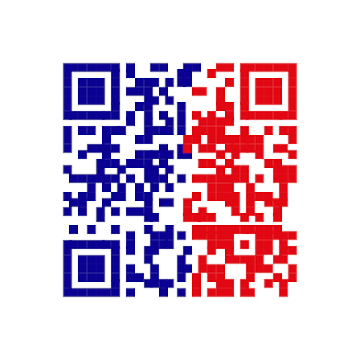 « Pass Sanitaire »

REQUIRED
Valid sanitary evidence:
- A complete vaccination certificate (all necessary doses) and completed more than 1 week ago.
- A certificate of recovery (positive test of more than 11 days and less than 6 months old).
- A certificate of negative RT-PCR or antigenic test less than 72 hours old.
The QR code of the « Pass Sanitaire » should preferably be presented in digital format at the time of access control, as it is easier to scan.
Legal Information
By purchasing a ticket you agree to hold harmless Shotgun SAS for any issues related to the event you attend. Any disputes and event issues are the sole responsibility of each event organizer, please contact them directly to resolve.
© 2021 Shotgun. All rights reserved.