Filles De Bledards invite Leaving Living Dakota
Sat 31 august
LINE UP
■
Cardinal & Nun
■
ESLABRAVA
■
lala &ce
■
LEAVING DAKOTA
■
MOESHA 13 *:・゚✧
Description
Chose promise, chose dûe: FILLES DE BLEDARDS, ENFIN À MARSEILLE ! Filles de Blédards est un collectif basé entre Paris et Marseille qui propose et explore des réflexions autours des identités de l'immigration, avec les arts comme outils. Nous tentons de réunir à travers des expositions, des soirées, et d'autres moments encore, des personnes qui nous parlent, nous touchent et nous font réfléchir. Après 1 an de "vie active" à Paris, Filles de Blédards pose un peu ses valises à Marseille, capitale mondiale des Blédards, et invite pour l'occasion le collectif des Leaving Living Dakota. Ce collectif de la vie culturelle alternative bruxelloise, avec qui nous partageons des passions et des envies, a été le co-curateur avec Voiture 14 et nous mêmes, de cette programmation sur 3 jours que voici. 💿 SAMEDI 31 AOÛT DE 22H À 05H LA BLED: C'est quand Filles de Blédards fait la fête. Programmation concoctée avec les Leaving Living Dakota pour un son soin garanti all night long et pas cher dans une ancienne friche au bord des voies ferrées , caché derrière le cimetiere Saint Pierre. 603 Rue Saint-Pierre, 13012 Marseille CONCERTS - BRAVA (Buenos Aires) https://www.instagram.com/eslabrava/ - Lala &ce(667, Paris / Londres) https://www.youtube.com/watch?v=N-0a9jFWXUg - Moesha 13 (Marseille) https://soundcloud.com/moesha13officiel DJSETS - MYSTIQUE (Marseille) https://soundcloud.com/mystique3600 - WU-TANGU & GOLCE DABANNA ( Leaving Living Dakota, Bruxelles) https://soundcloud.com/leavinglivingdakota https://soundcloud.com/wutangu https://soundcloud.com/golce-dabbana - Cardinal & Nun (Marseille) https://soundcloud.com/cardinalandnun Entrée 7€ + 1€ d'adhésion au lieu.
Sanitary Information
As of July 21, 2021, the « Pass Sanitaire » becomes mandatory for all events of more than 50 people in France.

More info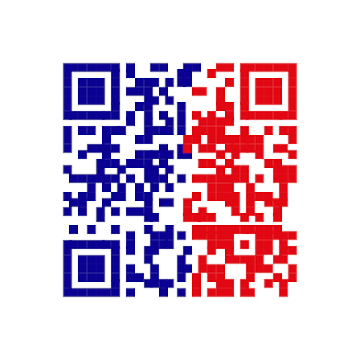 « Pass Sanitaire »

REQUIRED
Valid sanitary evidence:
- A complete vaccination certificate (all necessary doses) and completed more than 1 week ago.
- A certificate of recovery (positive test of more than 11 days and less than 6 months old).
- A certificate of negative RT-PCR or antigenic test less than 72 hours old.
The QR code of the « Pass Sanitaire » should preferably be presented in digital format at the time of access control, as it is easier to scan.
Legal Information
By purchasing a ticket you agree to hold harmless Shotgun SAS for any issues related to the event you attend. Any disputes and event issues are the sole responsibility of each event organizer, please contact them directly to resolve.
© 2021 Shotgun. All rights reserved.