Description
On lance notre résidence sous la couette, en mode all night long transpirant ou alors en curator-maîtresse de maison, pour inviter à l'heure du coucher ou de la sieste, les artistes qui nous font le plus crier. Nouveau format de velours pour affronter la saison des clubs légers comme une plume. Allongés, debout, endormis, en transe ou trop réveillés, en tout cas, plus que jamais, prêts à danser. Mets ta plus belle robe de chambre babe, huile bien tes jambes et tes oreilles, on te garde une place dans notre king-size floor. Découvertes musicales satinées, acrobaties sensuelles sur dancefloor à baldaquin, prouesses aux platines, dans les meilleurs clubs de France et d'Europe. Pour cette grande messe, on invite un live inédit qui se produira pour la première fois (dans le monde). 100% machines, live anal-ogique, qui voit s'associer 2 jolis producteurs d'Outre Rhin : Aljoscha l'allemand de Snacks, et le polonais SLG, réunit sous le nom de casiopepe. Pour ceux qui aiment bien coucher avec les grands, il y aura GBoi & Jean Mi en préliminaires, avec un set bien varié comme ils savent faire, et en coup de grâce de fin de nuit et de bonjour à l'aurore, ça sera nous aka Camion Bazar ▬▬▬▬ LINE UP ▬▬▬▬ Camion Bazar www.soundcloud.com/camionbazar Casiopepe live (Aljoscha & SLG) www.soundcloud.com/slg GBoi & Jean Mi www.soundcloud.com/gboi_jeanmi ▬▬▬▬ INFOS PRATIQUES ▬▬▬▬ 23H55 – 07h00 SUR PLACE: 20€ SHOTGUN 15€(+loc) : DIGITICK 15€(+loc) : RA: https://www.residentadvisor.net/events/1311367 Faites le choix de l'app de VTC Kapten pour votre retour : 16€ offerts avec le code REXCLUB2019*. Par ici pour en profiter > http://po.st/REXCLUB2019 *soit 8€ sur chacune de vos 2 premières courses, offre non cumulable valable pour tout nouvel utilisateur pendant 4 mois suite à la saisie du code dans l'app.
Sanitary Information
As of July 21, 2021, the « Pass Sanitaire » becomes mandatory for all events of more than 50 people in France.

More info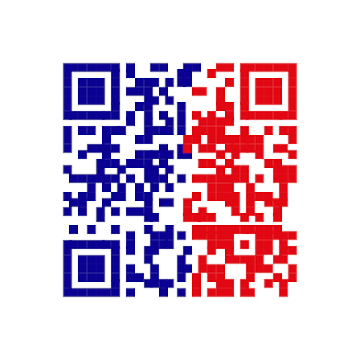 « Pass Sanitaire »

REQUIRED
Valid sanitary evidence:
- A complete vaccination certificate (all necessary doses) and completed more than 1 week ago.
- A certificate of recovery (positive test of more than 11 days and less than 6 months old).
- A certificate of negative RT-PCR or antigenic test less than 72 hours old.
The QR code of the « Pass Sanitaire » should preferably be presented in digital format at the time of access control, as it is easier to scan.