Warecore - Battlefront I
Sat 30 november
Description
Toute l'équipe Ware Core Project est fière de vous présenter son tout premier événement. Pour cette première édition nous vous proposons un line-up évolutif pour danser sur une techno intense tout au long de la soirée avec en bonus des kicks d'hardcore dévastateurs au petit matin ☀️☀️ Au programme : Système son 20KW Techno, techno indus, indus core, acidcore/hardcore, Gabber More TBA —————line up————— KETAMANE: RAX: ALEX KRAKRAKORE: https://soundcloud.com/krakrakore/ http://facebook.com/krakrakore ZM b2b SHRAPNEL: soundcloud.com/zemeat NEAGLES: https://soundcloud.com/neaglesound?fbclid=IwAR3mPHi9e58vyBbttDysSZ5uIJkotOHk3eIueZqoIkCJhs_Nro80JFzvqdo SAVAGERY b2b MURDËR: Y0TA: https://soundcloud.com/y0tamusic ———————————————————————————————————————————— Alors ? Prêt à rentrer dans la bataille ? ℹ️ INFORMATIONS ℹ️ ~L'événement se déroulera en banlieue proche de Paris, accessible en transports en commun. ~L'équipe se réserve le droit d'accès à la soirée. ~ Nous vous remercions de respecter le lieu, les voisinages ainsi que notre équipe qui fait de son maximum pour vous offrir des soirées de qualité. L'équipe Ware Core Project.
Sanitary Information
As of July 21, 2021, the « Pass Sanitaire » becomes mandatory for all events of more than 50 people in France.

More info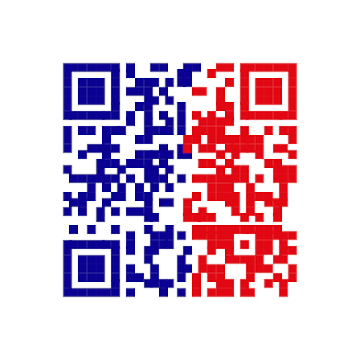 « Pass Sanitaire »

REQUIRED
Valid sanitary evidence:
- A complete vaccination certificate (all necessary doses) and completed more than 1 week ago.
- A certificate of recovery (positive test of more than 11 days and less than 6 months old).
- A certificate of negative RT-PCR or antigenic test less than 72 hours old.
The QR code of the « Pass Sanitaire » should preferably be presented in digital format at the time of access control, as it is easier to scan.
Legal Information
By purchasing a ticket you agree to hold harmless Shotgun SAS for any issues related to the event you attend. Any disputes and event issues are the sole responsibility of each event organizer, please contact them directly to resolve.
© 2021 Shotgun. All rights reserved.