La Bande À Bonheur : Prosumer, Bashed Groove, Crowd Control
Fri 8 november
LINE UP
■
Bashed Groove
■
Crowd Control
■
Prosumer
Description
Après une folle soirée de rentrée en compagnie de Lakuti, c'est une autre légende qui viendra faire bouger nos corps le vendredi 8 novembre au DJOON ! Prosumer, résident reconnu du Berghain / Panorama Bar pendant presque 10 ans, se joint à La Bande à Bonheur le temps d'une nuit, pour l'amour de la House 🎊 « From disco to disco From town across town Everybody is trying to get down To the love… » ♡ ┃✨ STAND BONHEUR ━━━━━━━━━━━━┛ 👩‍🎨 Glitter Make Up 🎭 Accessoires et malle à déguisements ┃🥁 LINE UP ━━━━━━━━┛ 🇩🇪 PROSUMER : Facebook : Prosumer Extrait live : https://bit.ly/2DCofya Soundcloud : https://soundcloud.com/prosumer RA : https://www.residentadvisor.net/dj/prosumer 🇫🇷 BASHED GROOVE : Facebook : Bashed Groove Souncloud : https://www.soundcloud.com/bashedgroove RA : https://www.residentadvisor.net/dj/bashedgroove 🇲🇫 CROWD CONTROL : Facebook : Crowd Control Soundcloud : https://soundcloud.com/crowdcontrol92 RA : https://www.residentadvisor.net/dj/crowdcontrol ┃🔍 INFOS PRATIQUES ━━━━━━━━━━━┛ 📍 DJOON ✓. 22 Boulevard Vincent Auriol, 75013 Paris 🎟 Soirée réservée aux personnes majeures, une pièce d'identité pourra vous être demandée à l'entrée. 💳 CB acceptée. ┃💰 TICKETS ━━━━━━━━━━━┛ 🎫 Préventes tarif réduit : à venir 🎟Préventes tarif normal : à venir 📍 Sur place : 12€ avant 1h, 15€ après ┃💌 PARTENAIRES ━━━━━━━━━━━┛ ■ Resident Advisor ■ Shotgun ■ Dure Vie ■ Trax Magazine ■ Beat à l'air ■ Limonadier ┃👫 BÉNÉVOLES ━━━━━━━━━━━┛ Parce que nous aimons nos événements participatifs et fédérateurs, notre équipe est constamment à la recherche de bénévoles motivés ! Pour postuler et/ou en savoir plus, écrivez-nous à contact@happiness-therapy.com 📩 ┃🎈 COMITÉS DES FÊTES ━━━━━━━━━━━━━┛ Happiness Therapy est un label et collectif français qui produit des événements de musique électronique et accompagne de jeunes artistes dans leur démarche créative. Association Loi 1901, la structure créée en 2014 milite pour une fête propre où l'humain est à la fois spectateur et acteur de l'instant, et se donne comme fil rouge la quête du bonheur comme état permanent 💫 Bashed Groove est un collectif de DJs / promoteur d'évènements fondé par 4 amis autour d'une passion commune pour la House music et le vinyle. Leur singularité réside dans le fait de partager la scène ensemble et de créer un lien avec leur public grâce à l'énergie déployée. A chacune de leurs performances, ils ré-explorent la House et ses sous-genres via une sélection fine, entre Jazz, Disco, Funk et Deep.
Sanitary Information
As of July 21, 2021, the « Pass Sanitaire » becomes mandatory for all events of more than 50 people in France.

More info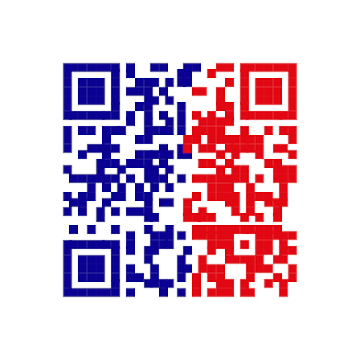 « Pass Sanitaire »

REQUIRED
Valid sanitary evidence:
- A complete vaccination certificate (all necessary doses) and completed more than 1 week ago.
- A certificate of recovery (positive test of more than 11 days and less than 6 months old).
- A certificate of negative RT-PCR or antigenic test less than 72 hours old.
The QR code of the « Pass Sanitaire » should preferably be presented in digital format at the time of access control, as it is easier to scan.
Legal Information
By purchasing a ticket you agree to hold harmless Shotgun SAS for any issues related to the event you attend. Any disputes and event issues are the sole responsibility of each event organizer, please contact them directly to resolve.
© 2021 Shotgun. All rights reserved.