Club Trax : David Vunk, Les Yeux Orange, Carista
Sat 21 december
LINE UP
■
CARISTA
■
Les Yeux Orange
■
MOUSTACHE RECORDS - DAVID VUNK
Description
Le retour de Club Trax à Paris se fera au Rex Club avec un patron de label qui fait transpirer le DJ Booth, de la techno breaké et deux diggers hors paire. ▬▬▬▬ LINE UP ▬▬▬▬ DAVID VUNK Il tourne depuis le début des années 90, c'est le patron du label Moustache Records et c'est un ovni qui sait aussi bien manier l'acid à la techno et l'italo disco à l'électro. Avec ses sets aventureux, il fait transpirer le DJ et en a laissé plus d'un bouche bée après ses performances monstrueuses en Boiler Room ou en festival. Si vous voulez voir ce que ça donne, rendez-vous tous les mercredi soir sur Intergalactic FM. > RA: https://www.residentadvisor.net/dj/davidvunk > SC: https://soundcloud.com/david-vunk Les Yeux Orange Le duo qui tourne depuis 2013 a fait ses preuves, et quelles preuves ! En posant régulièrement leurs valises à La Rotonde Stalingrad, le duo s'est construit une belle réputation à coups d'italo disco, house, techno et 1000 autres sous genres sortis de leurs bacs. > RA : https://www.residentadvisor.net/dj/lesyeuxorange > SC : https://soundcloud.com/les-yeux-orange > SITE : http://www.lesyeuxorange.com/ CARISTA Cette dernière a déjà fait ses armes au Dekmantel avec sa techno parsemé de breaks old school emportant une adhésion unanime. "Whatever genre or music style I select there's always soul that people can connect to. But it depends on how far you'll let me go and my mood too." – CARISTA > RA : https://www.residentadvisor.net/dj/carista > SC : https://soundcloud.com/iamcarista ▬▬▬▬ INFOS PRATIQUES ▬▬▬▬ 23H55 – 07h00 SUR PLACE: 20€ EARLY-BIRD SHOTGUN 12€(+loc) : ... ADVANCE SHOTGUN 15€(+loc) : ... ADVANCE DIGITICK 15€(+loc) : ... RA: https://www.residentadvisor.net/events/1342432 Faites le choix de l'app de VTC Kapten pour votre retour : 16€ offerts avec le code REXCLUB2019*. Par ici pour en profiter > http://po.st/REX2019 *soit 8€ sur chacune de vos 2 premières courses, offre non cumulable valable pour tout nouvel utilisateur pendant 4 mois suite à la saisie du code dans l'app.
Sanitary Information
As of July 21, 2021, the « Pass Sanitaire » becomes mandatory for all events of more than 50 people in France.

More info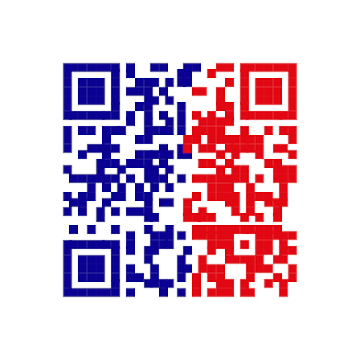 « Pass Sanitaire »

REQUIRED
Valid sanitary evidence:
- A complete vaccination certificate (all necessary doses) and completed more than 1 week ago.
- A certificate of recovery (positive test of more than 11 days and less than 6 months old).
- A certificate of negative RT-PCR or antigenic test less than 72 hours old.
The QR code of the « Pass Sanitaire » should preferably be presented in digital format at the time of access control, as it is easier to scan.
Legal Information
By purchasing a ticket you agree to hold harmless Shotgun SAS for any issues related to the event you attend. Any disputes and event issues are the sole responsibility of each event organizer, please contact them directly to resolve.
© 2021 Shotgun. All rights reserved.