Les 42km de La Boîte à Rythme
Fri 24 january
LINE UP
■
Blame The Mono
■
BXTR
■
Ket Robinson
■
Mathys Lenne
Description
Après un entrainement de presque un an aux quatre coins du monde, l'équipe de La Boîte à Rythme revient avec une nouvelle date le 24 janvier aux Folies Pigalle. Ce grand retour de la BR est ponctué par un format inédit pour le collectif : minuit-midi. Un vrai marathon réservé aux coureurs les plus aguerris. 42 km et 12h de son aux côtés de Ket Robinson, Mathys Lenne, BXTR, Blame The Mono, ADZ, notre résident Lü.K ou encore Prosehack. ————————— ARTISTES —————————— 🏃 Ket Robinson Archivio 01, Taro Records // Nuit Sauvage https://soundcloud.com/ketrobinson 🏃 Mathys Lenne Geometrik, KR Records // Underrated https://soundcloud.com/mathyslennemusic 🏃 BXTR Carcères Records // Matière https://soundcloud.com/baxterprod 🏃 Blame The Mono ERADYS Records, Voxnox Records, KR Records https://soundcloud.com/blame-the-mono 🏃 ADZ Children Of The Underground https://soundcloud.com/adzcfromctu 🏃 Lü.K La Boîte à Rythme https://soundcloud.com/lukralbr/technique-special-k 🏃Prosehack (live) ————————— BILLETERIE —————————— 🥇 1ère place : 6€ 🥈 2ème place : 10€ 🥉 3ème place : 13€ Lien : https://shotgun.live/events/290252/shop —————————PARTENAIRES ————————— Shotgun ItinéraireBis Children Of The Underground Laissez Nous Raver ——————————— LIEU ——————————— Folies Pigalle Paris 11 Place Pigalle 75009 Paris Ⓜ 2 - 12 Pigalle ————————————————————————— Les mineurs sont invités à devenir majeurs pour participer à nos évènements. Veuillez vous munir de votre carte d'identité. L'abus d'alcool est dangereux pour la santé.
Sanitary Information
As of July 21, 2021, the « Pass Sanitaire » becomes mandatory for all events of more than 50 people in France.

More info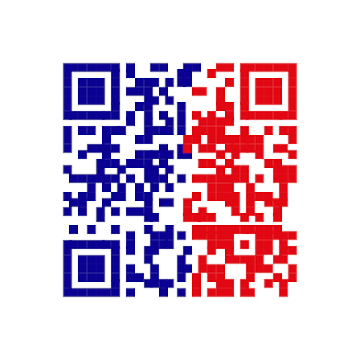 « Pass Sanitaire »

REQUIRED
Valid sanitary evidence:
- A complete vaccination certificate (all necessary doses) and completed more than 1 week ago.
- A certificate of recovery (positive test of more than 11 days and less than 6 months old).
- A certificate of negative RT-PCR or antigenic test less than 72 hours old.
The QR code of the « Pass Sanitaire » should preferably be presented in digital format at the time of access control, as it is easier to scan.
Legal Information
By purchasing a ticket you agree to hold harmless Shotgun SAS for any issues related to the event you attend. Any disputes and event issues are the sole responsibility of each event organizer, please contact them directly to resolve.
© 2021 Shotgun. All rights reserved.