La Tchoin Party
Sat 29 february
LINE UP
■
Donatela Shaqshooka
■
🄺🄴🄻🅈🄱🄾🅈
■
lil kwamē
■
Violet Indigo
Description
*** RNB GENERATION TOTALLY SPIES LE RETOUR *** Okay les Bratz cette soirée Hip-hop / RNB on ne la laisse pas passer ! 💖 NOTRE MOMENT EST ENFIN VENU ! 📢 Oui ma tenue dérange ET ALORS ? Oui je suis sapé.e en bebom juste pour moi ET ALORS ? Oui mon identité de genre et mon style n'ont rien à voir ET ALORS ? Oui j'ai envie de m'ambiancer avec mes ami.e.s sans être dérangé.e ET ALORS ? Oui je vais twerker et whiner comme never ET TU SAIS QUOI ? Next ! En 2020 on a plus le time pour tes remarques 💅 Ce soir je vais vivre ma meilleure vie ! Sans pression et sans retenue ! 💄 Bienvenue à La Tchoin ton sanctuaire 100% glam, 100% bratz Hip-Hop, R&B 00s de préférence Ouvert aux ouvert.e.s d'esprit et aux respectu.eux.ses 🏩 Interdit aux relous ! •••• LINE UP •••• KELYBOY https://soundcloud.com/kelyboydj Donatela Shaqshooka https://www.instagram.com/yayayayayayayayayayayayou/ Violet Indigo https://soundcloud.com/violetindigo Lil kwamē https://soundcloud.com/lil_kwame •••• PARTENAIRES •••• Hotel Radio Paris •••• INFOS PRATIQUES •••• 29/02/20 00H-06H Prix: 8€ avant 1h, 10€ ensuite 8,60€ en prévente all night long 💞 https://yurplan.com/event/La-Tchoin-Party/54083#/ La Java Concerts et Club 105 rue du Faubourg du Temple (Paris) M° Goncourt / Belleville www.la-java.fr/ En application du Plan Vigipirate renforcé, l'accès à La Java est strictement interdit à toute personne se présentant avec une valise, un sac de voyage ou un sac à dos de taille supérieure au format A3. Le service de sécurité peut être amené à prendre, sans information préalable, toute disposition qu'il jugera utile.
Sanitary Information
As of July 21, 2021, the « Pass Sanitaire » becomes mandatory for all events of more than 50 people in France.

More info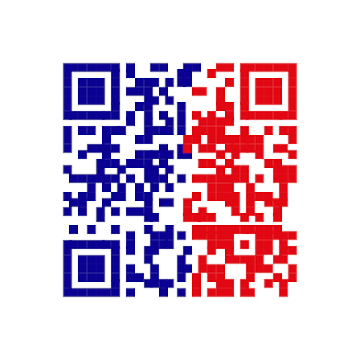 « Pass Sanitaire »

REQUIRED
Valid sanitary evidence:
- A complete vaccination certificate (all necessary doses) and completed more than 1 week ago.
- A certificate of recovery (positive test of more than 11 days and less than 6 months old).
- A certificate of negative RT-PCR or antigenic test less than 72 hours old.
The QR code of the « Pass Sanitaire » should preferably be presented in digital format at the time of access control, as it is easier to scan.
Legal Information
By purchasing a ticket you agree to hold harmless Shotgun SAS for any issues related to the event you attend. Any disputes and event issues are the sole responsibility of each event organizer, please contact them directly to resolve.
© 2021 Shotgun. All rights reserved.