Border City w/ SNTS l Cassie Raptor l Tomar l Bours?
Tue 14 july
LINE UP
■
bours?
■
Cassie Raptor
■
SNTS
■
TOMAR
Description
BIENVENUE À Border City 🔥 Une création des équipes BNK et Newtrack. _________________________________ 🌳 5000m2 d'open air 🎛 14h de son non stop 🕺 Une immense piste de dance 🌮 Food truck Les Paillettes Pompettes seront aux commandes: 😴 Chill out 💉 Tatouage 💍 Stand mariage 🏓 Stand beer pong 🎣 Pêche au canard pailleté 🎳 Molkky / Pétanques 👕 Atelier do it yourself tee-shirt 🎈 Ballons cadeaux 🎙 Stand karaoké / Blind test 💦 Piscine Ouverture les jeudis, Vendredis et samedis à partir du 11 juillet💪 _________________________ ☰ LINE UP SNTS FB > www.facebook.com/SNTS-477350175608910/ SC > www.sntsrecords.bandcamp.com Cassie Raptor FB > www.facebook.com/cassie.raptor/ SC > www.soundcloud.com/cassie_raptor TOMAR FB > www.facebook.com/tomarmusic/ SC > www.soundcloud.com/tomarmusic bours? FB > https://www.facebook.com/sruob/ SC > www.soundcloud.com/bours1 ____________________________ ☰ INFORMATIONS Evénement interdit aux mineurs / Prohibited for minors. Pièce d'identité obligatoire / ID card required. ____________________________ ☰ INFORMATIONS COVID-19 - Distribution de masques à l'entrée (mais venez quand même protégé) - Bornes de gels hydro-alcooliques à différent point du spot (Entrée, Bars, chill, Toilettes, Food truck) - Capacité restreinte pour respecter la distanciation social. - Zones "rouge" avec port du masques obligatoire - Signalétique rappelant les gestes barrières à respecter. Protégez-vous les uns les autres ♥ ____________________________ ☰ PARTENAIRES Dure Vie l GQ France l Trax Magazine l Nightmess l Le Bonbon l Open Minded l Fêtez Clairs l OXY l Warehouse & compagnie l Diggr l La Pépinière l ItinéraireBis l Delighted l Electro News l TBA _____________________________ Suis-nous sur nos réseaux pour ne rien manquer de nos événements et actualités: FB > www.facebook.com/bordercityevents/ Instagram > www.instagram.com/border_city_events/ Nous nous réservons le droit d'annuler l'événement pour des raisons sanitaires liées au CoVID-19, le cas échéant les billet seront remboursés.
Sanitary Information
As of July 21, 2021, the « Pass Sanitaire » becomes mandatory for all events of more than 50 people in France.

More info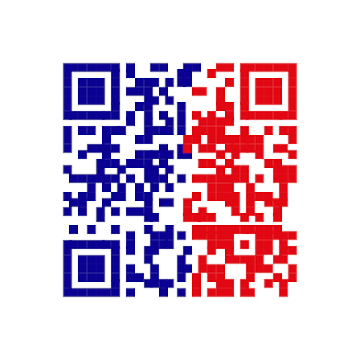 « Pass Sanitaire »

REQUIRED
Valid sanitary evidence:
- A complete vaccination certificate (all necessary doses) and completed more than 1 week ago.
- A certificate of recovery (positive test of more than 11 days and less than 6 months old).
- A certificate of negative RT-PCR or antigenic test less than 72 hours old.
The QR code of the « Pass Sanitaire » should preferably be presented in digital format at the time of access control, as it is easier to scan.
Legal Information
By purchasing a ticket you agree to hold harmless Shotgun SAS for any issues related to the event you attend. Any disputes and event issues are the sole responsibility of each event organizer, please contact them directly to resolve.
© 2021 Shotgun. All rights reserved.