Fée croquer / 2 scènes / Open air / 14h-01h
Sat 8 august
LINE UP
■
Antigone
■
Maxye
■
THOMAS P. HECKMANN
Description
Après un premier open air qui fut mémorable, nous revenons pour un nouvel évènement le samedi 8 août de 14h à 1h 🍓 Nous avons hâte de vous faire danser de nouveau lors de cette nouvelle édition, dans un lieu inédit ! ________ LINE UP SCENE I 🍓 Thomas P. Heckmann (OFFICIAL) 🍓 Antigone 🍓 Buried Secrets Live 🍓 Quelza 🍓 TEHOTU 🍓 CLTX SCENE II 🍓 LELU 🍓 Bzz 🍓 Maxye 🍓 Waldman 🍓 Lambda _____ LIEU Open Air 4 000 m2 _________ TICKETS Vente à 19, 99€ sur Shotgun ____________________ PROJET CARITATIF Une partie de l'argent récolté revient au service jeunesse du 91, qui permettra d'emmener des enfants à la plage, à la montagne ou dans un parc d'attraction. Des photos de nos activités seront communiquées sur la page de l'évènement. ________________ PARTENARIATS Pour toutes demandes de partenariat : Amplitude Paris - ________________ INFORMATIONS L'événement est privé et interdit aux mineurs. Un contrôle d'identité sera effectué avant l'entrée dans l'établissement. L'achat d'une prévente comprend l'adhésion à l'association Fée Croquer. Réservé aux membres de l'association Fée Croquer.
Sanitary Information
As of July 21, 2021, the « Pass Sanitaire » is mandatory for all events of more than 50 people in France.

More info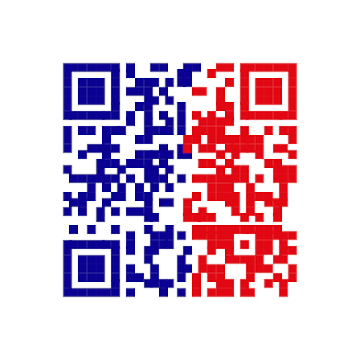 « Pass Sanitaire »

REQUIRED
Valid sanitary evidence:
- A complete vaccination certificate (all necessary doses) and completed more than 1 week ago.
- A certificate of recovery (positive test of more than 11 days and less than 6 months old).
- A certificate of negative RT-PCR or antigenic test less than 72 hours old.
The QR code of the « Pass Sanitaire » should preferably be presented in digital format at the time of access control, as it is easier to scan.
Legal Information
By purchasing a ticket you agree to hold harmless Shotgun SAS for any issues related to the event you attend. Any disputes and event issues are the sole responsibility of each event organizer, please contact them directly to resolve.
© 2021 Shotgun. All rights reserved.