3615 - 2022
Fri 31 december
CROISIERE + BAMBOCHE (Regular)
Description
Pour le réveillon 3615 Croisière t'emmène sur les flots de la Seine direction : 2022. 1 bateau, 1 nouvelle année, 4 décennies de tube. Je peux te dire que démarrer 2022 avec une coupette à minuit face à la tour Eiffel qui scintille c'est l'assurance d'un début d'année en fanfare et à paillettes. On va glisser 2021 sous le vent et accueillir une année 2022 belle et fière comme Céline. On ira ou tu voudras Céline, qu'importe la place qu'importe l'endroit. Tu seras notre guide dans cette nouvelle année Céline, c'est toi qui pilote. 2 formules s'offrent à toi : 3615 🅒🅡🅞🅘🅢🅔🅡🅔 + 🅑🅐🅜🅑🅞🅒🅗🅔 ⠀ 1h30 de navigation sur la Seine à bord du RIVER'S KING en sirotant ton rosé sur le pont et en t'enjaillant sur les sets des DJ du 3615 BAR. Suivi au retour à quai de l'accès à 3615 BAMBOCHE jusqu'à 6h du matin. ⠀ 22h00 : Ouverture⠀ 23h30 : départ Croisière⠀ 01h00 : retour Croisière⠀ 01h05 : 3615 Bamboche⠀ 06H00 : Fermeture⠀ ⠀ 3615 🅑🅐🅜🅑🅞🅒🅗🅔 (1h - 6h) Tu as le mal de mer ? rejoins nous dès 01h dans le club 3615 BAMBOCHE.⠀ La Bamboche la vraie, celle que tu danses fort et que tu chantes faux.⠀ Celle qui débute à 01h et qui finit à 6h. Celle qui fait le grand écart entre 3 décennies musicales (80-90-2000). Celle qui te fait passer de Wham à Diam's et de France Gall à Daft Punk au détour d'un twerk pailleté.
Sanitary Information
As of July 21, 2021, the « Pass Sanitaire » is mandatory for all events of more than 50 people in France.

More info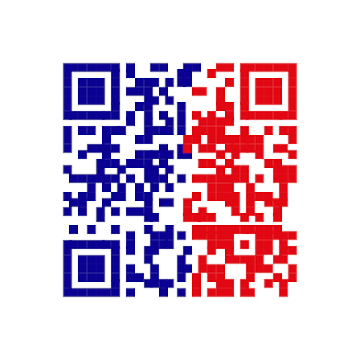 « Pass Sanitaire »

REQUIRED
Valid sanitary evidence:
- A complete vaccination certificate (all necessary doses) and completed more than 1 week ago.
- A certificate of recovery (positive test of more than 11 days and less than 6 months old).
- A certificate of negative RT-PCR or antigenic test less than 72 hours old.
The QR code of the « Pass Sanitaire » should preferably be presented in digital format at the time of access control, as it is easier to scan.
Legal Information
By purchasing a ticket you agree to hold harmless Shotgun SAS for any issues related to the event you attend. Any disputes and event issues are the sole responsibility of each event organizer, please contact them directly to resolve.
© 2021 Shotgun. All rights reserved.