Mamie's vs D.KO !
Thu 18 january
Description
2ÈME ROUND. Le 18 janvier 2018 passe à 18 dans le lieu interdit au moins de 18. Les cousins les plus virulents de la musique électronique à Paris se rencontrent à nouveau pour un combat épique afin de faire changer les couronnes de têtes. Plus rapide qu'une balle de 47, plus long et sanglant qu'un combat de chiens dans une cave à Barbès. Fort est un mot faible face à l'ampleur de la rencontre. Une nuit complète menée par les 2 crews parisiens, dans le club le plus emblématique de la capitale, risque de casser des genoux à plusieurs danseurs. ☞ ANIMATION MUSICALE 🔴 D.KO Records (Panam') https://soundcloud.com/collectif-dko 🔵 La Mamie's (Montrouge TMTC) https://soundcloud.com/lamamies ☞ GUICHET Préventes : 5€ http://bit.ly/2Dtg2KM À la porte : 8€ RA > http://bit.ly/ra_1801 Digitick > TBA ☞ ARÈNE Rex Club Official Fan Page 5, Boulevard Poissonnière 75002 Paris Ⓜ 8 & 9 - Bonne Nouvelle ! www.rexclub.com ☞ CLICS 🔴 https://www.facebook.com/D.KOrecords/ https://www.instagram.com/dkorecords/ 🔵 https://www.facebook.com/lamamies/ https://www.instagram.com/la_mamies/
Sanitary Information
As of July 21, 2021, the « Pass Sanitaire » becomes mandatory for all events of more than 50 people in France.

More info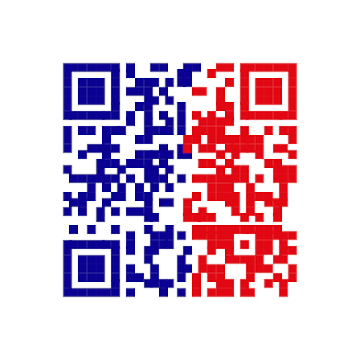 « Pass Sanitaire »

REQUIRED
Valid sanitary evidence:
- A complete vaccination certificate (all necessary doses) and completed more than 1 week ago.
- A certificate of recovery (positive test of more than 11 days and less than 6 months old).
- A certificate of negative RT-PCR or antigenic test less than 72 hours old.
The QR code of the « Pass Sanitaire » should preferably be presented in digital format at the time of access control, as it is easier to scan.
Legal Information
By purchasing a ticket you agree to hold harmless Shotgun SAS for any issues related to the event you attend. Any disputes and event issues are the sole responsibility of each event organizer, please contact them directly to resolve.
© 2021 Shotgun. All rights reserved.