Increase dat Release Party #2
Fri 12 january
LINE UP
■
MJOG
■
Tour-Maubourg
Description
Le groove et l'éclectisme sont le coeur du concept d'Increase the Groove. « From da Block » #2 est le second various physique de chez Increase the Groove Records, il fait un pont entre le hip hop et la house avec les productions inédites de Paso, Tour-Maubourg, MJOG & ARMLESS KID ! • From da Block #2" : bit.ly/PreviewITGR2 • Pre order : bit.ly/preorderoitgr002 • First Release : "From da Block" EP #1 -> bit.ly/bandcampITGR ▬▬▬▬▬▬▬▬▬ Line Up ▬▬▬▬▬▬▬▬▬▬ 00h - 06h : Nouveau Casino : ♠ Paso (D.KO Records) http://bit.ly/PasoSdcld ♠ ARMLESS KID (Copie Blanche) http://bit.ly/ArmlessKidSdcld ♠ MJOG (Daydream, Recordeep) http://bit.ly/MJOGSdcld ♠ + Secret Weapon Live Stream : Grand Cru Paris ▬▬▬▬▬▬▬▬ PARTENARIAT ▬▬▬▬▬▬▬▬ Limonadier Dure Vie Goosebump (La Bringue) créé L2-B2, un bot messenger guide de sorties. 💬.Dis lui « bonjour » ➡️️ http://bit.ly/hellolabringue_me ▬▬▬▬▬▬▬▬ INFOS PRATIQUES ▬▬▬▬▬▬▬▬ LE NOUVEAU CASINO 109 rue Oberkampf 75011 Paris 01.43.57.57.40 Métro ligne 3 : Parmentier / Saint Maur - Ménilmontant Website : http://nouveaucasino.fr/category/blog/ Soundcloud : https://soundcloud.com/nouveaucasino Instagram : https://www.instagram.com/nouveaucasino/ Réservation : resa@nouveaucasino.fr Le Nouveau Casino n'est accessible qu'aux personnes majeures munies d'une pièce d'identité. La direction se réserve le droit d'admission.
Sanitary Information
As of July 21, 2021, the « Pass Sanitaire » becomes mandatory for all events of more than 50 people in France.

More info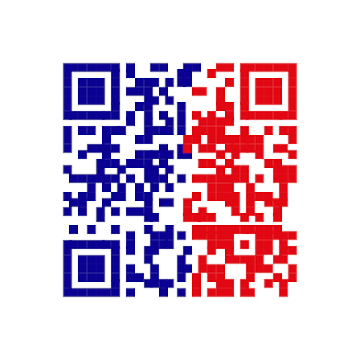 « Pass Sanitaire »

REQUIRED
Valid sanitary evidence:
- A complete vaccination certificate (all necessary doses) and completed more than 1 week ago.
- A certificate of recovery (positive test of more than 11 days and less than 6 months old).
- A certificate of negative RT-PCR or antigenic test less than 72 hours old.
The QR code of the « Pass Sanitaire » should preferably be presented in digital format at the time of access control, as it is easier to scan.
Legal Information
By purchasing a ticket you agree to hold harmless Shotgun SAS for any issues related to the event you attend. Any disputes and event issues are the sole responsibility of each event organizer, please contact them directly to resolve.
© 2021 Shotgun. All rights reserved.