AGRESSIVE(S) MAGAZINE RELEASE PARTY
Sat 6 november
Description
« We are releasing this bloody AGRESSIVE(S) MAGAZINE » - SoFabYouDie 15 créateurices EXTREMES, 100 pages DELUXE, 6 DJ PRODIGIEUX. Nous vous convions solennellement à un banquet Technoïde. Y rayonnera l'art contemporain, la révolution et la gastronomie. Sur un fond de untz untz, sombre toutefois entrainant venez dansez et philosopher. Le collectif agressive(s) est fière de vous présenter son MAGAZINE. Iels rouge, noire et scintillant Iels politique, journalistique et artistique. A 300 exemplaire iel constitue une base théorique des espaces que nous expérimentons. Un esprit remplit de vers, iel peint à l'argentique, danse au rythme d'un BPM politique et expérimental. La rétine remplit de collages, un coeur d'aquarelles Iel s'insurge contre le pink washing, la misogynie et l'ensemble des diktats. Le Liebe deviendra l'espace d'une dizaine d'heure terre danse culture partage et amour. Le 6 novembre retrouvez nous pour acheter le magazine à 7€ et rencontrer ses dessinateurices, auteurices et photographes. Ramenez vos copaines ça va être cute :) ——————————————————— Liebe Bar Restaurant : 46 rue du Faubourg Montmartre, 75009 Paris Metro: Notre-Dame-De-Lorette (12) Grands Boulevards (8) ——————————————————— AGRESSIVE(S) MAGAZINE Payement cash et Lydia Pour les plus deters précommandez votre mag dans la cagnotte ci-dessous Cagnotte de précommande: —————————————————— Warning Si tu es témoins ou victime d'une quelconque forme de discrimination ou d'agression parle en à un membre de l'organisation ou du staff. Aucun comportement abusif ne sera tolérer, n'essayez même pas de tenter quoi que se soit. On est tous de vos conneries racistes, lgbtphobe etc. 
 On ne le redit jamais assez, mais faites attention à votre consommation et celles de vos potes. Si tu choisis de ne pas être sobre fais elle de manière responsable.
Sanitary Information
As of July 21, 2021, the « Pass Sanitaire » is mandatory for all events of more than 50 people in France.

More info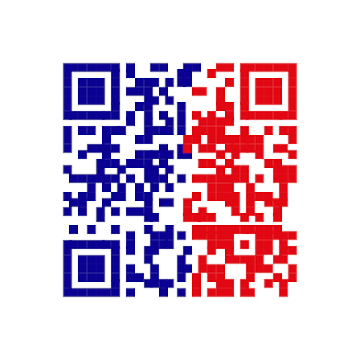 « Pass Sanitaire »

REQUIRED
Valid sanitary evidence:
- A complete vaccination certificate (all necessary doses) and completed more than 1 week ago.
- A certificate of recovery (positive test of more than 11 days and less than 6 months old).
- A certificate of negative RT-PCR or antigenic test less than 72 hours old.
The QR code of the « Pass Sanitaire » should preferably be presented in digital format at the time of access control, as it is easier to scan.
Legal Information
By purchasing a ticket you agree to hold harmless Shotgun SAS for any issues related to the event you attend. Any disputes and event issues are the sole responsibility of each event organizer, please contact them directly to resolve.
© 2021 Shotgun. All rights reserved.