Astroclub - Nexus, Paris w/ Manu Le Malin, Inigo Kennedy...
Sat 13 november
Tech house
Techno
Indus
Hardcore techno
Description
🎫 Préventes épuisées - Billetterie sur place : 20€ 🎫 ASTROCLUB - Nexus w/ Manu le Malin & Oyé, Inigo Kennedy b2b Kmyle, Somniac One, Cuften, Sonic Crew, Daff Le 13 novembre, Astropolis exporte son Astroclub dans le temple parisien Nexus et son immense dancefloor entouré d'un mapping vidéo à 360° ! Pour orchestrer cette première, le gardien de la scène Mekanik MANU LE MALIN assènera un set entre hardcore et techno avec le nouveau show vidéo du collectif OYÉ. À ses côtés, un back-to-back inédit entre deux garants d'une techno chirurgicale et stellaire : INIGO KENNEDY et KMYLE ; l'étoile montante du hardcore SOMNIAC ONE ; les bangers rave et endiablés de CUFTEN, et le SONIC CREW. Et pour filer dans le vortex, on pourra compter sur l'univers visuel kaléidoscopique et maîtrisé de DAFF, habitué à revisiter les plus beaux terrains de jeux d'Astropolis, du château de Keriolet au Manoir de Keroual. De quoi faire trembler les murs du nouveau Nexus all night long ! —————— LINE UP ———————————— - MANU LE MALIN & OYÉ (A/V set) - INIGO KENNEDY b2b KMYLE - SOMNIAC ONE - CUFTEN - SONIC CREW Mapping vidéo 360° : DAFF ———————— PRATIQUE ———————— 📍 Le Nexus 100 Av. du Général Leclerc, Pantin 93500 ⓜ Métro : Ligne 5 - Église de Pantin (10mn) ⓡ RER : Ligne E - Gare de Pantin (5mn) ⓣ Tram : T3b - Delphine Seyrig (8mn) 📆 Samedi 13 novembre 23h59 - 07h 🎫 BILLETTERIE • EARLY BIRDS > 13€ • REGULAR > 17 € • SUR PLACE > 20 € Conditions d'accès : - Présentation d'un pass sanitaire valide - Soirée interdite aux mineurs. L'organisation se réserve le droit d'entrée.
Sanitary Information
As of July 21, 2021, the « Pass Sanitaire » is mandatory for all events of more than 50 people in France.

More info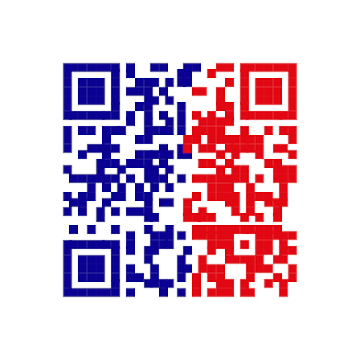 « Pass Sanitaire »

REQUIRED
Valid sanitary evidence:
- A complete vaccination certificate (all necessary doses) and completed more than 1 week ago.
- A certificate of recovery (positive test of more than 11 days and less than 6 months old).
- A certificate of negative RT-PCR or antigenic test less than 72 hours old.
The QR code of the « Pass Sanitaire » should preferably be presented in digital format at the time of access control, as it is easier to scan.
Legal Information
By purchasing a ticket you agree to hold harmless Shotgun SAS for any issues related to the event you attend. Any disputes and event issues are the sole responsibility of each event organizer, please contact them directly to resolve.
© 2021 Shotgun. All rights reserved.