Périféeries 2028 x Centrale93 x Apéro Electronique
Fri 1 october
Description
PERIFEERIES 2028 x CENTRALE93 x APERO ELECTRONIQUE (BEFORE NIGHT SHIFT) La team Apero Electronique s'empare du nouveau dancefloor de Centrale93 pour le before de la soirée Night Shift, en partenariat avec Périféeries 2028, la candidature au titre de Capitale européenne de la culture 2028 du territoire de Saint-Denis, de Plaine Commune et de la Seine-Saint-Denis. LINE UP : KÖON AUREB : https://bit.ly/3AOCJHq Suivez apéro électronique : https://bit.ly/3kKRpSq La soirée se poursuivra jusqu'au petit matin à Centrale93 avec sa soirée NIGHT SHIFT : Magda, Miroloja, Charlotte Event : https://bit.ly/3AOL3Hs ------------------------------- INFOS PRATIQUES ------------------------------- ◎ Accès Centrale93 à Saint-Denis (93) M13: Arrêt Saint-Denis Porte de Paris (10 minutes à pied) B255: Arrêt La Plaine Saulnier (2 minutes à pied) T8: Arrêt Saint-Denis Porte de Paris (10 minutes à pied) RER D: Arrêt Stade de France - Saint-Denis RER H: Arrêt Saint-Denis Parking à vélo Station Vélib (8 minutes à pied) Station Cityscoot (8 minutes à pied) Notre partenaire FREENOW a mis en place un code promo CENTRALE93 qui offre 50% de réduction* sur 2 courses ! *Offre valable en France, pour tout nouvel utilisateur FREENOW, pour 2 réservations dans l'app FREENOW sur les trajets VTC, trottinettes électriques et scooters électriques, dans la limite de 8€ remboursés par course. Valable jusqu'au 31/10/2021 Lien > https://bit.ly/370r0Z2 ------------------------------- ◎ Centrale93 Centrale 93 est un lieu éphémère d'arts et de vie situé à Saint-Denis (93). Sa superficie de plus de 6000m2, lui permet d'être le théâtre d'activités diverses et pluridisciplinaires, mettant en avant des créateur.ice.s, artistes, producteur.ice.s locaux.ales. ------------------------------- ◎ Informations Covid-19 Pass sanitaire nécessaire. Gel hydroalcoolique à votre disposition, lieu en plein air, capacité d'accueil réglementaire et désinfection des espaces. Merci de ne pas vous présenter si vous présentez des symptômes.
Sanitary Information
As of July 21, 2021, the « Pass Sanitaire » becomes mandatory for all events of more than 50 people in France.

More info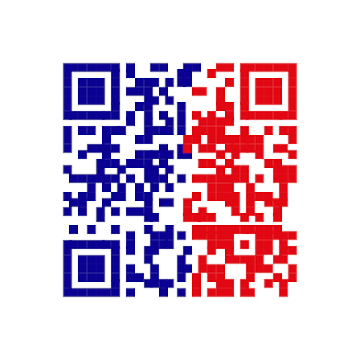 « Pass Sanitaire »

REQUIRED
Valid sanitary evidence:
- A complete vaccination certificate (all necessary doses) and completed more than 1 week ago.
- A certificate of recovery (positive test of more than 11 days and less than 6 months old).
- A certificate of negative RT-PCR or antigenic test less than 72 hours old.
The QR code of the « Pass Sanitaire » should preferably be presented in digital format at the time of access control, as it is easier to scan.
Legal Information
By purchasing a ticket you agree to hold harmless Shotgun SAS for any issues related to the event you attend. Any disputes and event issues are the sole responsibility of each event organizer, please contact them directly to resolve.
© 2021 Shotgun. All rights reserved.