BEWEIRD : DRIIING MY BELLS
Fri 10 december
LINE UP
■
Biesmans
■
MALA IKA
■
MINITEL
■
Tom Peters
House
Disco
Dance
Electro
Indie
Description
En l'an 2021 de notre ère, un quatuor d'ami.e.s nostalgiques des années 80-90 se retrouvèrent autour d'une bière pour évoquer le bon vieux temps. Quand soudain.... s'afficha sur l'horloge du bar 22h22 !!! Sans se concerter, iels y virent tou.s.tes un signe au travers de cette heure miroir : En effet, cela faisait 22 mois qu'iels n'avaient pas eu de nouvelles des soirées de leurs potes de Beweird. Iels s'étaient pourtant promis de refaire la fête avant 2022. Comme vous l'avez compris et parce que vous nous avez manqué, Beweird revient avec une nouvelle soirée. Pas de chichis, juste de la joie et des sourires comme à la première. Pas de téléphones, ils resteront au chaud dans vos sacs ou poches, car dans les années 80 modernes, les portables n'existent pas. Venez déguisé.e.s ou pas, habillé.e.s ou nu.e.s (oups on s'est un peu emballé.e.s.). Ce sera un Driiing my bells Paris/Berlin. Comme une nouvelle série musicale festive, ne ratez pas le premier épisode car vous EN êtes les protagonistes. ➖➖➖➖ Starring ➖➖➖➖ Biesmans (Watergate, Tau, Berlin) Mala ika (Correspondant, Weirdos, Paris) Minitel Djset (Paris) Tom Peters (Kompakt, Dessert, Berlin) ➖➖➖➖ Places ➖➖➖➖ Places limitées pour plus de liberté. Prévente : 13 euros Regular : 15 euros ➖➖➖➖ Important ➖➖➖➖ L'équipe se réserve le droit d'admission. Venez comme vous êtes, avec le dress code de votre choix. Respect et tolérance sont les maîtres mots. Pour rappel, le consentement est de rigueur : Oui c'est OUI, Non c'est NON et peut-être ou rien c'est NON. Nous ne tolérerons pas le racisme, le sexisme, et l'intolérance envers les genres et les corps. En résumé, tout comportement qui porterait atteinte à la dignité de l'autre. La fête pour qu'elle soit belle se fait dans le respect, la joie et la bonne humeur.
Sanitary Information
As of July 21, 2021, the « Pass Sanitaire » is mandatory for all events of more than 50 people in France.

More info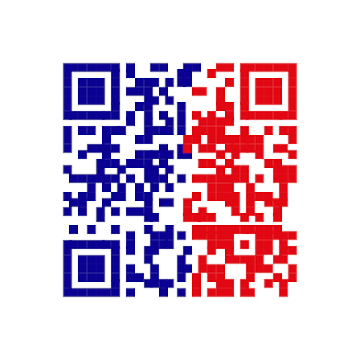 « Pass Sanitaire »

REQUIRED
Valid sanitary evidence:
- A complete vaccination certificate (all necessary doses) and completed more than 1 week ago.
- A certificate of recovery (positive test of more than 11 days and less than 6 months old).
- A certificate of negative RT-PCR or antigenic test less than 72 hours old.
The QR code of the « Pass Sanitaire » should preferably be presented in digital format at the time of access control, as it is easier to scan.
Legal Information
By purchasing a ticket you agree to hold harmless Shotgun SAS for any issues related to the event you attend. Any disputes and event issues are the sole responsibility of each event organizer, please contact them directly to resolve.
© 2021 Shotgun. All rights reserved.