Birthday de Folies w/ Armagnac, DJ Tsygan, Messes Basses & Hardrock S.
Sat 27 november
Description
SKYLAX RECORDS est enfin de retour dans le club le plus trash de la capitale, le désormais célèbre Folies Pigalle ! Et devinez quoi ? C'est le BIRTHDAY de notre Armagnac national ! Pour fêter ça comme il se doit, nous vous avons concocté un line up de choc pour une orgie de house made in france. Au programme de ce BIRTHDAY DE FOLIES : Armagnac, DJ Tsygan, Messes Basses, Hulio & Hardrock Striker 🔥 ▬▬▬▬▬▬▬▬▬▬▬▬▬▬▬▬▬▬▬▬▬▬▬▬▬▬▬▬▬▬▬▬▬▬▬▬▬▬ Billeterie : ▬▬▬▬▬▬▬▬▬▬▬▬▬▬▬▬▬▬▬▬▬▬▬▬▬▬▬▬▬▬▬▬▬▬▬▬▬▬ [STAND DE TEST ANTIGENIQUE A L'ENTRÉE] 🏥 Nouveauté À Folies Paris, vous pourrez vous faire dépister avec un stand de test antigénique que nous mettrons en place lors de la soirée en collaboration avec une pharmacie pour nos événements ! ▬▬▬▬▬▬▬▬▬▬▬▬▬▬▬▬▬▬▬▬▬▬▬▬▬▬▬▬▬▬▬▬▬▬▬▬▬▬ C'est en plein coeur de Paris, dans le quartier historique de Pigalle que nous accueillerons pour cette fête exceptionnelle le grand talent de demain mais en faites d'aujourd'hui : ARMAGNAC ! Avec déjà 2 releases à son actif sur SKYLAX, qui continue un sans faute en terme de feedback dithyrambiques, après "Pour mes soeurs" avec un heavy support de Resident Advisor qui l'a comparé au grand maître de la deep made in NYC Bobby konders, Trax Magazine, BICEP, Chaos In The CBD, ou encore Africaine 808, Soul Clap, Massimiliano Pagliara, Africaine 808, Jacques Renault, Peach, Molly, Snuff crew, Dream 2 Science, Aakmael +++ Il a dégaîné cet année le dantesque "The world as we know it" avec ses sonorités entre deep et trance made in 1991 (remember Franck de wulf), là encore BEN UFO, BICEP, MCDE ou encore Groove magazine ont apporté un soutien massif à cette sortie 24 carats. Dans le cockpit, L'excellent Rémois en exil à Paris DJ TSYGAN aka Clap42 sera aussi de la party ! Un mélange savoureux d'Italo-disco, de techno et New Beat à la gloire de l'ère post-disco de la fin des années 80. MESSES BASSES, DJ émérite & membre du génial Vernacular Orchestra, il a aussi signé des tracks en solo chez nos confrères d'increase the groove sur le bien nommé "From da Block" #3. Nous aurons le plaisir de l'accueillir dans l'antre du Folie's Pigalle. HULIO, comparse d'Armagnac dans ses jeunes années au sein du Fensch Groove Consortium, n'aime qu'une chose : mixer pour la fête ! Les artistes qui l'influencent, il les a fait jouer aux soirées de son collectif, le Fensch Groove Consortium : DMX Krew, Interstellar Funk, ou encore Rahaan. Un DJ qui donne tout pour la danse. Et enfin, en maître de ceremonie, le boss HARDROCK STRIKER, DJ producteur & label manager du désormais mythique et incontournable label SKYLAX RECORDS, auteur d'une magnifique double compilation CD retrospective Skylax House Explosion selectionné & mixé par la legende queer DJ Sprinkles & HARDROCK STRIKER sortie via Kompakt Records. 3 vinyls exclusifs (Skylax House Explosion I, II et III) ont accompagnés ce double CD ne comportant là encore que des inédits issus du catalogue pléthorique de SKYLAX signé par le maître Move D, Octo Octa, Lauer, Jason Grove, Flabaire, Signal ST et bien d'autres. Loué pour son travail de DJ/Producer par les medias les plus prestigieux au monde tel The Wire: Adventures In Modern Music, GROOVE-Magazin (compilation of the month), Resident Advisor, Ransom Note, Les Inrockuptibles, TSUGI, Worldwide FM (Gilles Peterson), DJ Mag, Mixmag & Boiler Room, ses sets ont resonné in some of the best & hottest spot in the world (Berghain / Panorama Bar, About Blank, Renate +++). Il sera là ce soir pour vous acccompagner tout au long de la nuit dans ce désormais lieu incontournable du clubbing parisien. STAY UNDERGROUND, IT PAYS 🇫🇷 LINE UP ▬▬▬▬▬▬▬▬▬▬▬▬▬▬▬▬▬▬▬▬▬▬▬▬▬▬▬▬▬▬▬▬▬▬▬▬▬▬ 🎧 Armagnac (SKYLAX RECORDS / FR) FB SC RA 🎧 DJ Tsygan (Community center / FR) FB SC RA 🎧 Messes Basses (Increase The Groove, Vernacular / FR) FB FB SC RA 🎧 Hulio (Fensch Groove Consortium / FR) FB SC 🎧 HARDROCK STRIKER (Skylax Records / Fr) FB FB SC RA BC Official INFOS PRATIQUES ▬▬▬▬▬▬▬▬▬▬▬▬▬▬▬▬▬▬▬▬▬▬▬▬▬▬▬▬▬▬▬▬▬▬▬▬▬▬ ● LIEU Folies PARIS 11 place pigalle 75009 Paris Metro Pigalle (L.2 / L.12) ▬▬▬▬▬▬▬▬▬▬▬▬▬▬▬▬▬▬▬▬▬▬▬▬▬▬▬▬▬▬▬▬▬▬▬▬▬▬ ● ENTRÉE ► 10€ en pré-vente "coupe file" PRIORITAIRE ► 15€ sur place (la direction se reserve le droit d'entrée, pièce d'identité exigée) ▬▬▬▬▬▬▬▬▬▬▬▬▬▬▬▬▬▬▬▬▬▬▬▬▬▬▬▬▬▬▬▬▬▬▬▬▬▬ PASS SANITAIRE • PIÈCE D'IDENTITÉ OBLIGATOIRE pour faire le test ou pour accompagner le pass sanitaire • L'entrée est conditionnée au pass sanitaire. - Vaccin parcours complet + 14 jours - Test PCR ou antigénique de moins de 48h - Certificat de guérison du Covid Vous devez présenter à l'entrée une pièce d'identité + le QR code de votre test négatif ou de votre certificat : — sur votre smartphone (dans vos photos ou via l'appli Tous Anti Covid) — ou imprimé sur papier + d'infos officielles ici : ▬▬▬▬▬▬▬▬▬▬▬▬▬▬▬▬▬▬▬▬▬▬▬▬▬▬▬▬▬▬▬▬▬▬▬▬▬▬ ● PARTENAIRES Trax Magazine Dure Vie PWFM La BIX Lylo Kraze SAKATRAK Assas Sound Code Dauph House by DOA ItinéraireBis ▬▬▬▬▬▬▬▬ 𝙎𝙐𝙄𝙑𝙀𝙕-𝙉𝙊𝙐𝙎 ▬▬▬▬▬▬▬▬ FB SC IG BC
Sanitary Information
As of July 21, 2021, the « Pass Sanitaire » is mandatory for all events of more than 50 people in France.

More info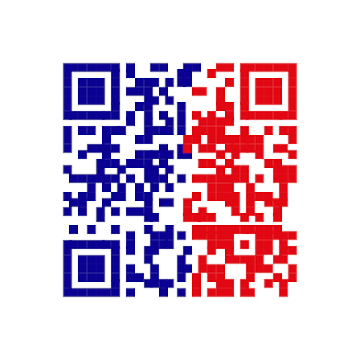 « Pass Sanitaire »

REQUIRED
Valid sanitary evidence:
- A complete vaccination certificate (all necessary doses) and completed more than 1 week ago.
- A certificate of recovery (positive test of more than 11 days and less than 6 months old).
- A certificate of negative RT-PCR or antigenic test less than 72 hours old.
The QR code of the « Pass Sanitaire » should preferably be presented in digital format at the time of access control, as it is easier to scan.
Legal Information
By purchasing a ticket you agree to hold harmless Shotgun SAS for any issues related to the event you attend. Any disputes and event issues are the sole responsibility of each event organizer, please contact them directly to resolve.
© 2021 Shotgun. All rights reserved.