Description
𝑳𝒂 𝒍é𝒈𝒆𝒏𝒅𝒆 𝒅𝒆 𝒍𝒂 𝑪𝒂𝒅𝒚𝑾𝒊𝒍𝒅 𝒅𝒆 𝒄𝒉𝒂𝒖𝒇𝒇𝒆 Entre deux zbeuls masqués (ohé ohé) le Cady Club et La Wild s'appelèrent au teufophone pour se dire : - « Hey, ça fait bientôt 5 ans qu'on a organisé cette grosse teuf dans ce petit hangar à Romainville... la CadyWild... Faut remettre ça ! » - « Ah ouais grave on est trop chaud ! Elle était magique cette teuf ! Du live, du groove, de l'acid et de la bonne techno... Faudrait refaire ça ! » répondirent aussitôt les zouaves de La Wild. Avant d'ajouter : « Et si vous êtes chauds, on se fait un bon gros tour de chauffe pour voir si on n'a pas perdu la main. Genre deux scènes, des potes, du gros son, le tout sur une plage urbaine à 5 minutes de Paris ? » Et c'est ainsi, que la CadyWild : Pantin City Beach fût créée ! (...𝒆𝒏𝒇𝒊𝒏 𝒅'𝒂𝒑𝒓è𝒔 𝒍𝒂 𝒍é𝒈𝒆𝒏𝒅𝒆 𝒖𝒓𝒃𝒂𝒊𝒏𝒆 😉) 🏢 𝕾𝖙𝖆𝖌𝖊 1 (𝕷𝖆 𝖂𝖎𝖑𝖉 𝕮𝖎𝖙𝖞) 🏢 - La Wild - Romain Daflagang - Nadjingar ⛱ 𝕾𝖙𝖆𝖌𝖊 2 (𝕮𝖆𝖉𝖞 𝕭𝖊𝖆𝖈𝖍 𝕮𝖑𝖚𝖇) ⛱ - Slow Is The New Fast - Axel Rigaud (live) - Zaspéro (live) - Delskiz (live) - DieDerDas (live) - Nicol 🎟️ 𝐁𝐢𝐥𝐥𝐞𝐭𝐭𝐞𝐫𝐢𝐞 🎟️ LIEN A RAJOUTER La jauge est limitée et les billets aussi ! (mais oui, tu pourras faire tous tes mouv' favoris, de la roulade au pas chassé croisé) 🍔 𝐅𝐨𝐨𝐝 🍔 De la simple fringale (snacks, glaces..) à la fonssedalle (Burgers, Paffutas, ...) il y en a pour tous les goûts ! 🍹 𝐃𝐫𝐢𝐧𝐤𝐬 🍹 A-t-on besoin de préciser que le bar sera à ton service pour que ta fête soit plus folle ? Tu y trouveras bières locales (Gallia maggle), cocktails, et ... softs ! 🚈 𝐈𝐧𝐟𝐨𝐬 𝐩𝐫𝐚𝐭𝐢𝐪𝐮𝐞𝐬 🚈 La plage est accessible en voiture, moto, train, métro, 420, canoë, parachute (calme toi quand même), et à la nage (courage) : Sand Fabrik 45 rue Delezy, 93500 Pantin Métro (ligne 5) : Église de Pantin RER (ligne E) : Pantin 😷 𝐌𝐞𝐬𝐮𝐫𝐞s 𝐒𝐚𝐧𝐢𝐭𝐚𝐢𝐫𝐞𝐬 😷 T'es grand, tu connais les infos, tu sais tout. On verra sur place.
Sanitary Information
As of July 21, 2021, the « Pass Sanitaire » becomes mandatory for all events of more than 50 people in France.

More info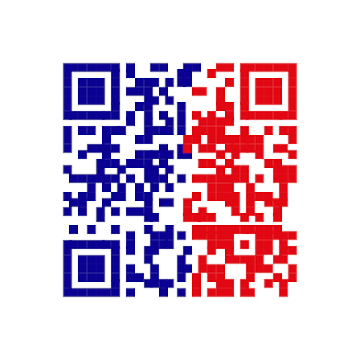 « Pass Sanitaire »

REQUIRED
Valid sanitary evidence:
- A complete vaccination certificate (all necessary doses) and completed more than 1 week ago.
- A certificate of recovery (positive test of more than 11 days and less than 6 months old).
- A certificate of negative RT-PCR or antigenic test less than 72 hours old.
The QR code of the « Pass Sanitaire » should preferably be presented in digital format at the time of access control, as it is easier to scan.