CARE/MESS invite Olympe4000, Discoquette & Paillettes Pompettes
Fri 3 december
LINE UP
■
BA-VIC
■
Benjamin Starks
■
Olympe4000
■
Powrtoch
■
S'il Te Plaît Bruno
Description
☄️💥 On remet le couvert au Klub en décembre avec des qui déboitent ☄️💥 Olympe4000 nous emmènera en voyage dans les contrées Disco, House, Ghetto House et Electro. Un spectre d'influences large pour des sets uniques. Ba-Vic et Benjamin Starks du collectif Discoquette viendront passer leurs plus belles pépites Housy et calorifères, le meilleur remède face à l'hiver ! Si tu aimes plus de dureté, STPB et Powrtoch de CARE/MESS ont prévu un arsenal de missiles Techno (mais pas que 👀). Pendant ce temps-là, Paillettes Pompettes s'occupera de te faire briller dans la nuit ! Un passage s'impose à leur stand à un moment de ta soirée. 💫 Olympe4000 💫 💫 Ba-Vic (Discoquette) 💫 💫 Benjamin Starks (Discoquette) 💫 ⚡️ S'il Te Plaît Bruno (CARE/MESS) ⚡️ ⚡️ Powrtoch (CARE/MESS)⚡️ ✨ Stand Paillettes Pompettes ✨ Visuel by Emmanuelle Griffon ------------------------------- BILLETTERIE 8€ en prévente 10€ sur place Cash only à la caisse Le Klub, 14 rue Saint-Denis, Paris 1, métro Châtelet, Hôtel de Ville 0h00-05h30 Aucun comportement discriminatoire n'a sa place au Klub, n'hésitez pas à signaler tout problème au staff. INFOS SANITAIRES - L'accès au Klub se fera seulement sur présentation du Pass Sanitaire (double vaccination ou test PCR de moins de 48h, à valider sur l'application Tous anti-Covid par QR code). Le port du masque n'est pas obligatoire mais fortement recommandé à l'intérieur de l'établissement, ainsi que la pratique des gestes barrières, des masques et du gel hydroalcoolique seront mis à disposition de la clientèle. - La jauge du Klub sera réduite le temps des restrictions sanitaires. Une fois cette jauge atteinte, 1 sortie = 1 entrée.
Sanitary Information
As of July 21, 2021, the « Pass Sanitaire » is mandatory for all events of more than 50 people in France.

More info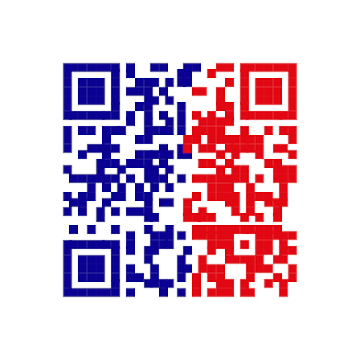 « Pass Sanitaire »

REQUIRED
Valid sanitary evidence:
- A complete vaccination certificate (all necessary doses) and completed more than 1 week ago.
- A certificate of recovery (positive test of more than 11 days and less than 6 months old).
- A certificate of negative RT-PCR or antigenic test less than 72 hours old.
The QR code of the « Pass Sanitaire » should preferably be presented in digital format at the time of access control, as it is easier to scan.
Legal Information
By purchasing a ticket you agree to hold harmless Shotgun SAS for any issues related to the event you attend. Any disputes and event issues are the sole responsibility of each event organizer, please contact them directly to resolve.
© 2021 Shotgun. All rights reserved.