Description
Heliotrope, la Ville de Nice, le 109 et Panda Events présentent : Closing Party · Un Festival C'est Trop Court ! 📅 Vendredi 15 Octobre 2021 The Penelopes + more to come Ouverture des portes : 20h30 ------------------------------------------------------------ 🔺 THE PENELOPES Installés à Londres, leur seconde patrie artistique, découverts par agnès b. et prix de la musique actuelle Spedidam, THE PENELOPES (Axel Basquiat et Vincent Tremel) enrichissent rapidement leur parcours créatif en composant et produisant deux albums, en tournant à l'international et remixant avec succès (et reconnaissance enthousiaste de Robert Smith !) The Cure, Lana Del Rey, Pet Shop Boys, Ting Ting, Alt-J. Court chemin de la production d'album au cinéma, THE PENELOPES composent aussi pour le long métrage (« L'Incomprise » d'Asia Argento - Selection Cannes 2016 - « La Contribution » de Chloe Delaume – Semaine de la critique 2016, et « Acide » de Just Philipot – Sundance Festival 2018). Cinema toujours, avec une passerelle remarquée en 2020 pour la série de duos inattendus avec des actrices françaises : Isabelle Adjani pour son retour à la chan- son depuis sa collaboration avec Serge Gainsbourg, Virginie Ledoyen et Asia Argento pour deux singles electro-rocks. Et Cannes toujours, en 2021 (entre DJ sets et photocalls), avec une nouvelle incursion du duo français dans la musique à l'image, cette fois pour la com- position du score original de la série très attendue GIRSLQUAD (10 x 22') produite par KELIJA PRODUCTIONS pour France Televisions. Une BO dense et énergique et inspirée, entre électro à la Gesaffelstein et un scoring très suspense et dense façon Stranger Things, incluant plusieurs chansons originales redoutablement efficaces et magnétiques. Signature et appartenance résolument revendiquées à une génération bercée autant d'indie pop, d'électro, de trap, que de hip hop. THE PENELOPES appartiennent à cette jeune génération qui mixe tout pour une musique hybride aux influences electro aussi diverses que Moroder, Carpenter, Cliff Martinez, que la pop de Billie Eilish ou Beach House. 🔺 Et d'autres à venir ! *Pour assurer le bon déroulement de l'événement, l'organisation appliquera les mesures sanitaires en vigueur.
Sanitary Information
As of July 21, 2021, the « Pass Sanitaire » becomes mandatory for all events of more than 50 people in France.

More info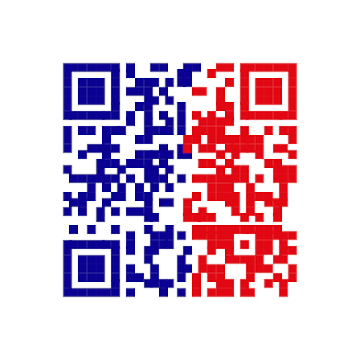 « Pass Sanitaire »

REQUIRED
Valid sanitary evidence:
- A complete vaccination certificate (all necessary doses) and completed more than 1 week ago.
- A certificate of recovery (positive test of more than 11 days and less than 6 months old).
- A certificate of negative RT-PCR or antigenic test less than 72 hours old.
The QR code of the « Pass Sanitaire » should preferably be presented in digital format at the time of access control, as it is easier to scan.