DIM.21.NOV
Sun 21 november
Description
La G.L.A.M.'S est (enfin !!!) de retour après plus de 18 mois d'absence pour une seconde édition de votre nouveau rendez-vous mensuel commerçant et gayfriendly du dimanche soir !!! Venez resplendir de mille feux dans vos tenues les plus flashy ou bien de tout votre corps mis en valeur en peinture fluo !!! Habillage musical by Florent G. avec une sélection pop, groove, dance et house agréablement acidulée et girly. Second degré toujours de rigueur bien entendu... Shows gogo by : - Pamela Kay - Juliana Queen - Ethan + Déco fluo phosphorescente, Kdos & Sucettes. ▬▬▬▬▬▬▬▬▬▬ INFOS PRATIQUES ▬▬▬▬▬▬▬▬▬▬ 💵 5€ ⏱ 00h30 - 06H00 📍 1988 Live Club – 27 Place du Colombier – RENNES Ⓜ️ Charles de Gaulle ◇ Pièce d'identité originale obligatoire ◇ Événement interdit aux mineurs ◇ CB acceptée ◇ Vestiaire obligatoire: 2€ (sac 3€) ◇ Billetterie en prévente et sur place dans la limite disponible* ◇ Consommations à prix réduit jusqu'à 2h ◇ La Direction se réserve le droit de refuser l'entrée à toute personne en état d'ébriété et/ou au comportement déplacé. *Places limitées, bénéficiant d'un tarif préférentiel.
Sanitary Information
As of July 21, 2021, the « Pass Sanitaire » is mandatory for all events of more than 50 people in France.

More info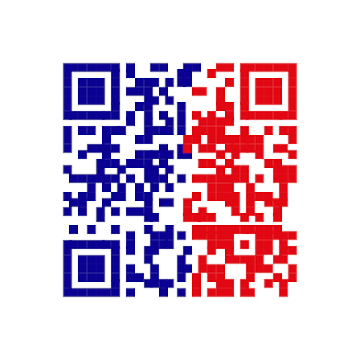 « Pass Sanitaire »

REQUIRED
Valid sanitary evidence:
- A complete vaccination certificate (all necessary doses) and completed more than 1 week ago.
- A certificate of recovery (positive test of more than 11 days and less than 6 months old).
- A certificate of negative RT-PCR or antigenic test less than 72 hours old.
The QR code of the « Pass Sanitaire » should preferably be presented in digital format at the time of access control, as it is easier to scan.
Legal Information
By purchasing a ticket you agree to hold harmless Shotgun SAS for any issues related to the event you attend. Any disputes and event issues are the sole responsibility of each event organizer, please contact them directly to resolve.
© 2021 Shotgun. All rights reserved.