DISSIDANCE \\ REBIRTH
Sat 20 november
LINE UP
■
𝔢𝔰𝔦𝔩𝔦𝔰𝔢
■
MORSURE
■
MSKD
■
NEW RAVE ORDER
■
TAJINE TABASCO
Description
💫 Un jour, une origine, une renaissance... 💫 Plus d'un an s'est écoulé depuis que la Dissidance s'est fait entendre au rythme des kicks et des basses dans un lieu utopique... Plus d'un an que ses membres se sont réunis afin de célébrer les valeurs qui nous sont chères, durant une nuit de liberté... En dehors des codes, loin des normes, tu as décidé de devenir un.e dissident.e. Car la Dissidance est un, la Dissidance est tout. _____________________________ 🎶 LINE UP 🎶 𝔢𝔰𝔦𝔩𝔦𝔰𝔢 - Hard techno, Acid, Indus FB : SC : MORSURE - DUSK Records / Falsive Records / Sindex - Indus, Hard techno FB : SC : MSKD (Hybrid live)- Diligences records / Union Trance Mission / MSKD records - Industrial techno, Acid, Rave FB : SC : New Rave Order – Dissidance / The Finest Techno - Acid techno, hard techno, hard trance, Indus FB : SC : Tajine Tabasco - Dissidance / Sindex - Hard trance, Hard dance, Acid FB : SC : _____________________________ 🎫 BILLETTERIE 🎫 TARIFS : Dissi-early (entrée avant 23h) : 13€ (+0,99€ de frais de loc.) Dissi-late (entrée après 23h): 18€ (+0,99€ de frais de loc.) ➡️ _____________________________ 🍺 BAR 🍺 Alcool personnel non autorisé. Bar à prix doux sur place. Happy Hour de 21h à 23h. _____________________________ 📍 LIEU 📍 L'adresse du lieu sera communiquée uniquement aux détenteurs de prévente le jour de l'évènement. Nous vous demandons de respecter le lieu. _____________________________ ℹ️ INFORMATIONS ℹ️ Fin des entrées à 1h30. Pass sanitaire (avec QR code) obligatoire : - Vaccination complète - ou Test PCR/antigénique négatif de moins de 72h - ou Test PCR/antigénique positif de plus de 11 jours et moins de 6 mois. Événement interdit aux mineurs. Tout comportement inapproprié (violence, racisme, harcèlement, dégradation du lieu...) fera l'objet d'une exclusion définitive de tous nos événements.
Sanitary Information
As of July 21, 2021, the « Pass Sanitaire » is mandatory for all events of more than 50 people in France.

More info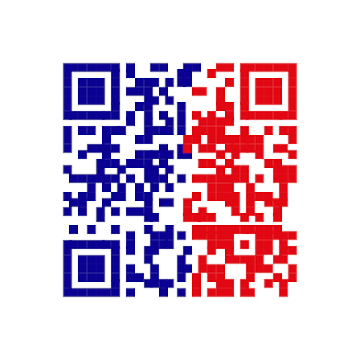 « Pass Sanitaire »

REQUIRED
Valid sanitary evidence:
- A complete vaccination certificate (all necessary doses) and completed more than 1 week ago.
- A certificate of recovery (positive test of more than 11 days and less than 6 months old).
- A certificate of negative RT-PCR or antigenic test less than 72 hours old.
The QR code of the « Pass Sanitaire » should preferably be presented in digital format at the time of access control, as it is easier to scan.
Legal Information
By purchasing a ticket you agree to hold harmless Shotgun SAS for any issues related to the event you attend. Any disputes and event issues are the sole responsibility of each event organizer, please contact them directly to resolve.
© 2021 Shotgun. All rights reserved.