DUST x LUCIANO at YoYo Palais de Tokyo
Sat 20 november
LINE UP
■
KONFLICT.
■
Luciano
Description
Après plus de 3 ans d'absence sur la scène parisienne, LUCIANO signe son grand retour avec la DUST. L'emblématique Palais de Tokyo (YoYo) ouvrira ses portes à notre « showman » de la musique électronique sud-américaine, connu pour ses mélodies minimales. BALZAR et ANTARES, leader du label londonien KONFLICT., s'inviteront à la DUST pour ouvrir le bal à ses côtés. After more than 3 years of absence on the Parisian scene, LUCIANO signs his big comeback with DUST. The emblematic Palais de Tokyo (YoYo) will open its doors to our South American electronic music showman, known for his minimal melodies. BALZAR and ANTARES, leader of the London label KONFLICT, will open the ball with him at DUST. ARTISTS LUCIANO 02:00 - End ANTARES b2b BALZAR 23:45 - 02:00 INFORMATIONS Saturday, November 20th From 23:45 to 06:00 TICKETS On sale on Shotgun TABLE BOOKING +33 6 14 03 33 11 +33 6 11 44 22 23 Instagram: @dustparis LOCATION YoYo Palais de Tokyo 20 Avenue de New York, 75016 Paris FOR TICKETS 13 Avenue du Président Wilson, 75016 Paris FOR TABLES
Sanitary Information
As of July 21, 2021, the « Pass Sanitaire » is mandatory for all events of more than 50 people in France.

More info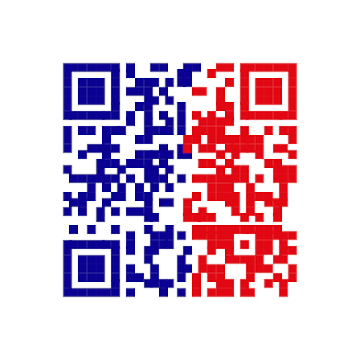 « Pass Sanitaire »

REQUIRED
Valid sanitary evidence:
- A complete vaccination certificate (all necessary doses) and completed more than 1 week ago.
- A certificate of recovery (positive test of more than 11 days and less than 6 months old).
- A certificate of negative RT-PCR or antigenic test less than 72 hours old.
The QR code of the « Pass Sanitaire » should preferably be presented in digital format at the time of access control, as it is easier to scan.
Legal Information
By purchasing a ticket you agree to hold harmless Shotgun SAS for any issues related to the event you attend. Any disputes and event issues are the sole responsibility of each event organizer, please contact them directly to resolve.
© 2021 Shotgun. All rights reserved.