Dystopia x Kilomètre25: I Hate Models, Dana Montana, BXTR
Thu 1 july
LINE UP
■
BXTR
■
Dana Montana!
■
I HATE MODELS
Description
🦠🌿 Informations Covid-19. 📱 PASS SANITAIRE Un pass sanitaire valide vous sera demandé à l'entrée avec une pièce d'identité. Détails du pass sanitaire : http://www.kilometre25.fr/pass-sanitaire ⛩ Le Kilomètre25 met en place des dispositifs afin de respecter les règles sanitaires en vigueur. Tous les événements seront aménagés pour respecter les mesures sanitaires imposées par le gouvernement. 🚨 Si vous vous sentez mal ou ressentez les symptômes du COVID-19, ne prenez aucun risque et restez chez vous. 😷 Merci de mettre votre masque à votre arrivée et de le conserver dans les files d'attentes. __________________________ 🌐 Dystopia - Paris, 2021 🌐 Nouveau lieu, nouveau format, nouvelle ère. ▬▬▬ BILLETTERIE ▬▬▬ Shotgun : https://bit.ly/3hAwYq4 ▬▬▬ PROGRAMMATION (19h à 3h) ▬▬▬ I Hate Models (Disco Inferno / RAW) soundcloud.com/ihatemodels instagram.com/ihatemodels1 Dana Montana (Exhale) soundcloud.com/danamontana_x instagram.com/danamontana_x BXTR (RAW) soundcloud.com/baxterprod instagram.com/bxtr_cyber ▬▬▬▬▬▬▬▬▬ Dystopia IG : instagram.com/dystopia_events RAW Soundcloud : soundcloud.com/rawppl Instagram : instagram.com/rawppl Bandcamp : rawppl.bandcamp.com Website : www.raw-people.com ▬▬▬▬▬▬▬▬▬ 🎏 KILOMÈTRE25, LIEU DE VIE DES CULTURES PÉRIPHÉRIQUES. 🎏 Lieu de vie de 2 200 m2 sous le périphérique, le nouvel open air Kilomètre25 accompagne et valorise les expressions artistiques émergentes et les porteurs de projets engagés. Le jour, un village dans la ville avec ses marchés de créateurs, boutiques et ateliers. La nuit, un espace de libre expression pour les musiques électroniques. Ouvert du mercredi au dimanche tout l'été, à Paris 19ème. www.kilometre25.fr ▬▬▬ VESTIAIRE ▬▬▬ Vestiaire. Prix par article : 2€ Capacité limitée, venez léger ! Pas de valise, plan vigipirate ▬▬▬ ACCES ▬▬▬ L'événement est réservé à un public majeur de +18 ans. Une carte d'identité vous sera demandée à l'entrée. La direction se réserve le droit d'admission. Adresse : 12/A Rue Ella Fitzgerald 75019 PARIS T(3B) : Ella Fitzgerald ou Delphine Seyrig M(5) : Porte de Pantin ou Hoche M(7) : Porte de la Villette RER(E) : Gare de Pantin VELIB : Ella Fitzgerald ▬▬▬▬▬▬▬▬▬▬▬▬ VTC - FREENOW 🏎🏁✨ Vous ne savez pas comment venir au Kilomètre25 ? FREENOW vous emmène sur le périph : 50% de réduction* sur 2 courses VTC avec le code KM25. Plus d'excuse pour venir et repartir ! *Offre valable uniquement en France sur les 2 premières courses, pour tout nouvel utilisateur, dans la limite de 8€ par course, jusqu'au 30/09/2021. Plus d'info ici : bit.ly/35xyC4L ▬▬▬▬▬▬▬▬▬▬▬▬ Ouvertures. Le Kilomètre25 est ouvert du mercredi au dimanche, du 18/06/2021 jusqu'à la fin de l'été. Licence 2 : 2-1117194 Licence 3 : D-21- 000582 ▬▬▬▬▬▬▬▬▬▬▬▬ Suivez-nous. SITE : www.kilometre25.fr FB : www.fb.com/Kilometre25 IG : instagram.com/kilometre25_paris TW : twitter.com/kilometre25 Conditions générales de vente de la salle sur : https://bit.ly/2RTTLmu
Sanitary Information
As of July 21, 2021, the « Pass Sanitaire » becomes mandatory for all events of more than 50 people in France.

More info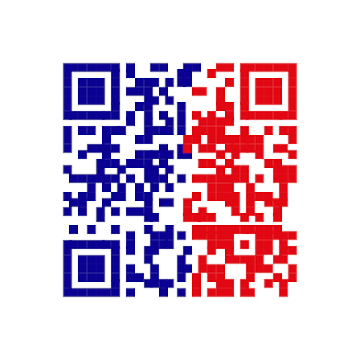 « Pass Sanitaire »

REQUIRED
Valid sanitary evidence:
- A complete vaccination certificate (all necessary doses) and completed more than 1 week ago.
- A certificate of recovery (positive test of more than 11 days and less than 6 months old).
- A certificate of negative RT-PCR or antigenic test less than 72 hours old.
The QR code of the « Pass Sanitaire » should preferably be presented in digital format at the time of access control, as it is easier to scan.
Legal Information
By purchasing a ticket you agree to hold harmless Shotgun SAS for any issues related to the event you attend. Any disputes and event issues are the sole responsibility of each event organizer, please contact them directly to resolve.
© 2021 Shotgun. All rights reserved.