Enigma // Breger / Peter Groskreutz / Audioflow and more...
Fri 12 november
Acid
Acid techno
Progressive psytrance
Techno
Description
BOoOoOm ! Pour notre première soirée Enigma on envoie du gros ! Avec des livers intergalactiques venus d'Allemagne : Peter Groskreutz et Breger pour notre plus grand Techno plaisir ! Et c'est sans oublier Audioflow et Miss Tick, deux gros ambianceurs du label NCTRN Records. Créé par des passionnés, pour des passionnés, si vous voulez voyager en dansant entre Neptune et Pluton ne vous trompez pas, c'est au Trabendo que ça ce passe ! Du dancefloor en intérieur, en extérieur du groove, du mental, de la techno, de la danse et du smile en veux tu en voilà. Alors n'oublie pas tes paillettes, tes lunettes et tes meilleurs accessoires et viens te régaler avec nous sur ce line up de folie ! ▃▃▃▃▃▃▃▃▃▃▃▃▃▃ ⏀ LINE-UP ⏀ ▃▃▃▃▃▃▃▃▃▃▃▃▃▃ ٠•●► INDOOR ◄●•٠ ► BREGER [Zenon records / Subious records] - Psy tech - Live – AL ► PETER GROSKREUTZ [Alula Tunes] - Psy tech - LIVE - AL ► AUDIOFLOW [Nctrn records / Synthetic Line Records] - Techno Acid - Live - FR ► MISS TICK [Nctrn records] - Techno - DJ - FR ► SPOOTNIK Vs 6THFLOOR [Euphorik / ExoTrip / Synthetic Line] -Techno prog - DJ - FR ► AFTER CUBE [Katayy Recrods] - Psy tech - DJ - FR ٠•●► OUTDOOR ◄●•٠ ► NEWCOMER Vs ALKA'X [Aztechno] - Techno prog - DJ ► NIX THE JOCKEY [Amplitude] - Techno - DJ ► CANNONBAR Vs SOOLEK [Beat Addicts / Bass Paradiz] - Bordélique style - DJ ► SUKA [Aztechno] - Techno prog - DJ ► NICO [Ktk] - Techno - DJ ► NEVEN [Illusion Sonore Underground] - Techno - DJ ► UNMANI CAJE [Synthetic Line records] - Techno prog - DJ Powered by L-Acoustics ! Graphic Design by Flo Ad3quat Mapping & Scéno by The Hybrid project
Sanitary Information
As of July 21, 2021, the « Pass Sanitaire » is mandatory for all events of more than 50 people in France.

More info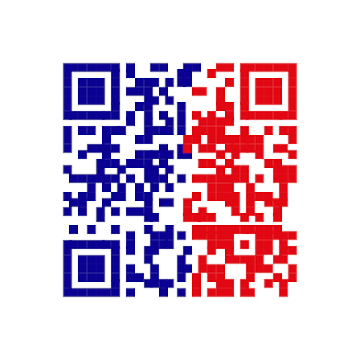 « Pass Sanitaire »

REQUIRED
Valid sanitary evidence:
- A complete vaccination certificate (all necessary doses) and completed more than 1 week ago.
- A certificate of recovery (positive test of more than 11 days and less than 6 months old).
- A certificate of negative RT-PCR or antigenic test less than 72 hours old.
The QR code of the « Pass Sanitaire » should preferably be presented in digital format at the time of access control, as it is easier to scan.
Legal Information
By purchasing a ticket you agree to hold harmless Shotgun SAS for any issues related to the event you attend. Any disputes and event issues are the sole responsibility of each event organizer, please contact them directly to resolve.
© 2021 Shotgun. All rights reserved.