Ethereal Sphere
Fri 12 november
Progressive psytrance
Dark psytrance
Description
Nataraja invite Delta Process, les mappeurs du Modem Festival, pour poser un mapping 360° bien psyché dans l'antre du Nexus ! Une expérience spécialement conçue pour les amateurs de grosses basses et de voyages interstellaires. Dans l'Ethereal Sphere on ne sait plus où donner de la tête, mais ce qui est sûr, c'est qu'on va vous donner de la fête ! 🪐 LINE UP PSYTRANCE 🪐 ▪️ Electrypnose (Zenon Records - Suisse) https://soundcloud.com/electrypnose ▪️ Ingrained Instincts (Sangoma Records - Grèce) https://soundcloud.com/ingrained-instincts ▪️ Doom's (Sangoma Records - France) https://soundcloud.com/dooms-official ▪️ Mosba (Nataraja Records - France) https://soundcloud.com/mosba/tracks 🍄 VISUALS 🍄 ▪️ Mapping par Delta Process : https://www.deltaprocess.it/visual-mapping ▪️ Déco par Isomorphik & Nataraja 🔖 BILLETTERIE 🔖 10€/12€/15€ (+ frais de loc) 18€ sur place (s'il en reste) Les places sont limitées. ​​🌃 LIEU 🌃 Nexus 100 Avenue du Général Leclerc, 93500 Pantin Accès : 🚇 Métro 5 : Église de Pantin (10 min à pied) 🚊 Tram T3b : Delphine Seyrig (8 min à pied) 🚆 RER E : Gare de Pantin (5 min à pied) ☣️ PASS SANITAIRE ☣️ Pour accéder à l'événement il faudra obligatoirement présenter votre pass sanitaire sous forme de QR code. Le masque ne sera pas obligatoire. Le pass sanitaire c'est : - un test PCR négatif de moins de 72h ; - un test antigénique négatif de moins de 72h ; - un certificat de vaccination anti COVID-19 ; - ou un certificat d'immunité. Il sera possible d'effectuer un test antigénique par des professionnels sur place, à l'entrée de l'événement. Pensez à apporter votre Carte Vitale. ℹ️ INFOS ℹ️ 👗 Vestiaire sur place 🆔 La carte d'identité sera demandée à l'entrée. 🔞 Événement interdit aux mineurs 💢 Violence interdite 💞 Consentement obligatoire !
Sanitary Information
As of July 21, 2021, the « Pass Sanitaire » becomes mandatory for all events of more than 50 people in France.

More info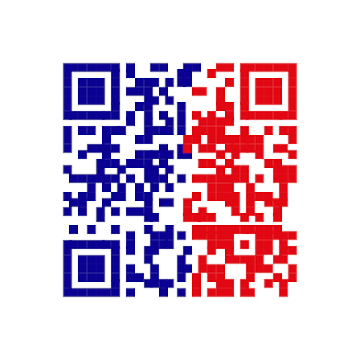 « Pass Sanitaire »

REQUIRED
Valid sanitary evidence:
- A complete vaccination certificate (all necessary doses) and completed more than 1 week ago.
- A certificate of recovery (positive test of more than 11 days and less than 6 months old).
- A certificate of negative RT-PCR or antigenic test less than 72 hours old.
The QR code of the « Pass Sanitaire » should preferably be presented in digital format at the time of access control, as it is easier to scan.
Legal Information
By purchasing a ticket you agree to hold harmless Shotgun SAS for any issues related to the event you attend. Any disputes and event issues are the sole responsibility of each event organizer, please contact them directly to resolve.
© 2021 Shotgun. All rights reserved.