EXCESS #3 - LA FÊTE LA VRAIE - AMEVICIOUS & CARSEN
Sat 20 november
Description
Excess ❌ - "Trop grande quantité ; dépassement de la mesure normale." Troisième rendez-vous ... On commence à vous connaitre, on se lache encore un peu plus ! Rendez-vous tous les Samedis pour LA nouvelle soirée du R2 : Excess ❌ ! On descend d'un niveau et on se retrouve dans un lieu plus intimiste, chauffé et à l'abri des caprices de l'hiver ! 🔥🔥 Excess c'est la définition de la fête, la vraie, tout dans l'excès ! LINE UP 🎵- AMEVICIOUS & CARSEN FOODING 🍔 CARTE GOURMANDE On se retrouve pour l'after officiel au @bazarmarseille 🔴 PASS SANITAIRE OBLIGATOIRE ✅Kit d'acces au rooftop attestion de vaccination sous format qr code sur téléphone test PCR ou Antigenique de moins de 72h sous format qr code sur téléphone Piece d'identité obligatoire. ( permis, carte d'identité, carte vitale, passeport valident) PAS DE PRESENTATION SUR LE TÉLÉPHONE ⚠️ ⚠ Tenue correcte exigée, la direction se réserve le droit d'entrée même avec une prévente. L'établissement est interdit aux mineurs. ⚠ Un contrôle d'identité avec pièces d'identités valides (carte d'identité, carte vitale, passeport, permis de conduire) et non présentées sur téléphone est effectué tous les soirs. ☎️ RESERVATIONS ◌ Tel : 06 70 36 78 35 / 04 91 91 79 39 ◌ Mail : ◌ Restauration sur place 🚙 COMMENT VENIR AU R2 ◌ Adresse : Les Terrasses du Port - Niveau R2 - 9 Quai du Lazaret 13002 Marseille ◌ En voiture : Par l'A55 - Sortie n°2 ◌ En transport : Métro 2 - Joliette / Tram 2 & 3 - Joliette / TER : Arenc Le Silo PASS PARKING NUMÉRIQUE IndiGo, parking des Terrasses du Port, et le R2 I Le Rooftop s'associent pour vous faire bénéficier des tarifs préférentiels. Pour pouvoir en bénéficier, rien de plus simple : Dès votre arrivée au R2 I Le Rooftop, faites valider votre ticket au vestiaire pour ne payer que 8€ en sortie de parking. Offre valable du jeudi au samedi de 18h à 07h.
Sanitary Information
As of July 21, 2021, the « Pass Sanitaire » is mandatory for all events of more than 50 people in France.

More info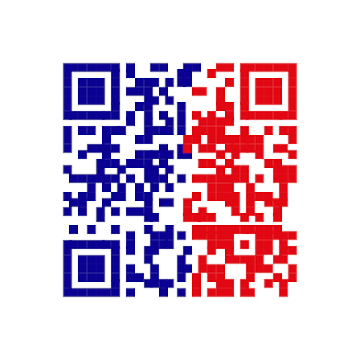 « Pass Sanitaire »

REQUIRED
Valid sanitary evidence:
- A complete vaccination certificate (all necessary doses) and completed more than 1 week ago.
- A certificate of recovery (positive test of more than 11 days and less than 6 months old).
- A certificate of negative RT-PCR or antigenic test less than 72 hours old.
The QR code of the « Pass Sanitaire » should preferably be presented in digital format at the time of access control, as it is easier to scan.
Legal Information
By purchasing a ticket you agree to hold harmless Shotgun SAS for any issues related to the event you attend. Any disputes and event issues are the sole responsibility of each event organizer, please contact them directly to resolve.
© 2021 Shotgun. All rights reserved.