FRENCH 79 + TALLISKER
Sat 11 december
LINE UP
■
French79
■
Tallisker
Tarif plein
Tarif plein + frais de location
Tarif réduit
Tarif réduit + frais de location Étudiant.e, bénéficiaire du RSA, titulaire de l'e-pass jeune, titulaire d'une carte d'abonnement d'une autre SMAC, intermittent.e du spectacle, demandeur.euse d'emploi, titulaire d'une carte d'abonnement d'un équipement culturel de la ville d'Aix (GTP, Pavillon Noir, Méjanes), titulaire d'une carte d'invalidité, moins de 18 ans
Description
**Concert debout / placement libre** Limitrophe Production & IRIS présentent: Simon Henner possède plusieurs cordes à son arc. Bête de scène avec son groupe Nasser, insaisissable sorcier pour le très prometteur groupe Husbands, l'artiste se lance en solo dans une aventure électronique et donne nais-sance au projet French 79. Avec un nom qui fait référence à un cocktail new-yorkais, la musique de ce marseillais déborde de fraîcheur et de sensualité. Grandement influencé par l'école allemande, FRENCH 79 nous fait planer sur de l'électro pop, rythmé par des envolées de synthé et des beats qui s'entremêlent à la manière de Nasser. Son premier EP sorti en 2015 n'était qu'une mise en bouche. Le musicien multitask revient cette année avec le nouvel opus Olympic. Un album néo-disco tout en légèreté, sur lequel on retrouve son compatriote Kid Francescoli et la voix de la douce Julia. Langoureuse et vivante, la musique de French 79 nous apporte une bouffée d'air frais et nous entraine vers des chemins ensoleillés. Pour toute précision relative au COVID-19 - rendez-vous sur notre site : Pour nous contacter :
Sanitary Information
As of July 21, 2021, the « Pass Sanitaire » is mandatory for all events of more than 50 people in France.

More info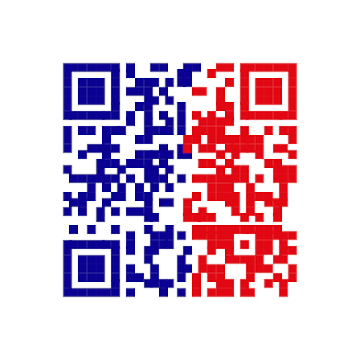 « Pass Sanitaire »

REQUIRED
Valid sanitary evidence:
- A complete vaccination certificate (all necessary doses) and completed more than 1 week ago.
- A certificate of recovery (positive test of more than 11 days and less than 6 months old).
- A certificate of negative RT-PCR or antigenic test less than 72 hours old.
The QR code of the « Pass Sanitaire » should preferably be presented in digital format at the time of access control, as it is easier to scan.
Legal Information
By purchasing a ticket you agree to hold harmless Shotgun SAS for any issues related to the event you attend. Any disputes and event issues are the sole responsibility of each event organizer, please contact them directly to resolve.
© 2021 Shotgun. All rights reserved.