Galop Galop : Vizionn, Roüge, Eskha, Les Déménageurs Bressons
Wed 15 december
Description
🐎🐎🐎🐎🐎🐎🐎🐎🐎🐎 Un mercredi au trot pour galoper secos, enfourche nos étriers et viens danser bb ! ItinéraireBis est fier de vous présenter le retour de leur nouveau poulain, rendez-vous du mercredi nommé techno ! Viens prendre ton cours d'équitation avec nous de 00h/07h au Rex Club ! 🐴🔈 L'ÉCURIE 🔈🐴 Les meilleur.e.s (disc) jockeys seront prêt.e.s à prendre le départ : 💿 Vizionn (KTK, Organik) 💿 Roüge (Raw) 💿 Eskha (ItinéraireBis) 💿 Les Déménageurs Bressons (QSS) 🐎🐎🐎🐎🐎🐎🐎🐎🐎🐎 ▬▬▬▬ INFOS PRATIQUES ▬▬▬▬ 23H55 – 07h00 SUR PLACE: 10€ SHOTGUN : TBA RA: TBA ▬▬▬▬▬▬▬▬▬▬▬▬▬▬ 🍀 𝗣𝗔𝗦𝗦 𝗦𝗔𝗡𝗜𝗧𝗔𝗜𝗥𝗘 : Le Pass sanitaire obligatoire pour l'accès à l'évènement. Toute personne devra justifier être dans un des trois cas suivants : 🌿 une vaccination complète (𝑎𝑝𝑟𝑒̀𝑠 7 𝑗𝑜𝑢𝑟𝑠 𝑝𝑜𝑢𝑟 2 𝑖𝑛𝑗𝑒𝑐𝑡𝑖𝑜𝑛𝑠 𝑒𝑡 4 𝑠𝑒𝑚𝑎𝑖𝑛𝑒𝑠 𝑝𝑜𝑢𝑟 𝑖𝑛𝑗𝑒𝑐𝑡𝑖𝑜𝑛 𝑢𝑛𝑖𝑞𝑢𝑒) 🌿 un test PCR ou antigenique négatif de moins de 72H - les auto tests sont exclus 🌿 un test PCR ou antigénique positif datant de plus de 11 jours et moins de 6 mois. Le pass prendra la forme d'un QR code contrôlé par l'application TousAntiCovidVerif disponible pour les outils smartphone et bornes dédiées. Le contrôle devra inclure la vérification d'une pièce d'identité du porteur du QR code négatif pour éviter la fraude. ⚕ Pour plus d'infos, rendez-vous sur : Rentrez facilement du Rexclub en VTC avec FREENOW : 50% de réduction* sur 2 trajets avec le code REXAGAIN ! Vous n'avez plus d'excuse. PS : ça marche aussi pour venir 😉 *voir conditions dans l'app Lien vers l'app :
Sanitary Information
As of July 21, 2021, the « Pass Sanitaire » is mandatory for all events of more than 50 people in France.

More info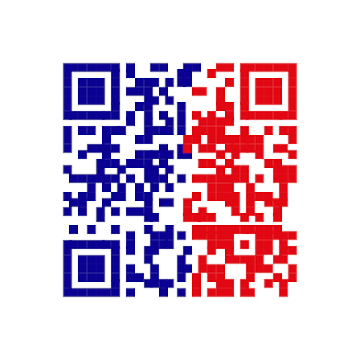 « Pass Sanitaire »

REQUIRED
Valid sanitary evidence:
- A complete vaccination certificate (all necessary doses) and completed more than 1 week ago.
- A certificate of recovery (positive test of more than 11 days and less than 6 months old).
- A certificate of negative RT-PCR or antigenic test less than 72 hours old.
The QR code of the « Pass Sanitaire » should preferably be presented in digital format at the time of access control, as it is easier to scan.
Legal Information
By purchasing a ticket you agree to hold harmless Shotgun SAS for any issues related to the event you attend. Any disputes and event issues are the sole responsibility of each event organizer, please contact them directly to resolve.
© 2021 Shotgun. All rights reserved.