GLAZART : MARCEL DETTMANN · KOBOYO · A.MO
Sat 13 november
Description
GLAZART x MARCEL DETTMANN · KOBOYO · . Samedi 13 novembre 2021 I 23h - 6h. Marcel Dettmann, l'un des DJs et producteurs les plus influents de la scène techno contemporaine sera notre invité le 13 novembre. Premier résident Berghain aux côtés de Ben Klock, il préside aussi son propre label MDR records. A ses côtés, KOBOYO le co-fondateur du collectif EXIL & du crew Vénus Club. __________________________ 🌟 𝗟𝗜𝗡𝗘 𝗨𝗣 𝗠𝗔𝗥𝗖𝗘𝗟 𝗗𝗘𝗧𝗧𝗠𝗔𝗡𝗡 [Ostgut Ton - Rekids - MDR] fb : sc : 𝗞𝗢𝗕𝗢𝗬𝗢 [Exil] fb : sc : 𝗔.𝗠𝗢 [Venus Club] fb : sc : __________________________ 👀 𝗜𝗡𝗙𝗢𝗦 𝗣𝗥𝗔𝗧𝗜𝗤𝗨𝗘𝗦 🎫 𝗧𝗜𝗖𝗞𝗘𝗧 Prévente : 15 I 18€ Sur place : 18€ 🏛 𝗚𝗟𝗔𝗭𝗔𝗥𝗧 Nouveau soundsystem full D&B Nouveau show light 3 espaces extérieur Vestiaire non-obligatoire LGTBQIA+ Friendly 🦺 𝗩𝗘𝗦𝗧𝗜𝗔𝗜𝗥𝗘 Prix par article sacs compris : 2€ Capacité limitée, venez léger ! Pas de valise, plan vigipirate. 🚧 𝗔𝗖𝗖𝗘̀𝗦 Adresse : Glazart 15 Avenue de la Porte de la Villette 75019 PARIS Métro • Ligne 7 (sortie 4) Tram • Ligne 3b Bus • Ligne 150, 152 et 139 Noctilien • Ligne 42 Vélib • Station n°19115 🧬 𝗣𝗔𝗦𝗦 𝗦𝗔𝗡𝗜𝗧𝗔𝗜𝗥𝗘 Un pass sanitaire valide vous sera demandé à l'entrée avec une pièce d'identité originale (pas de photocopie ni de version numérique sur téléphone). Merci de mettre votre masque à votre arrivée et de le conserver dans les files d'attentes. Fin du stand de test antigénique, merci de prendre vos dispositions avant votre arrivée. 🌐 𝗢𝗡𝗟𝗜𝗡𝗘 ➪ ➪ ➪ ➪ Licence 2 : R-20-0010014 Licence 3 : R-20-0010015 🔞 L'événement est réservé à un public majeur de + de 18 ans. Une carte d'identité originale vous sera demandée à l'entrée (pas de photocopie, pas de version numérique sur téléphone). La direction se réserve le droit d'admission.
Sanitary Information
As of July 21, 2021, the « Pass Sanitaire » is mandatory for all events of more than 50 people in France.

More info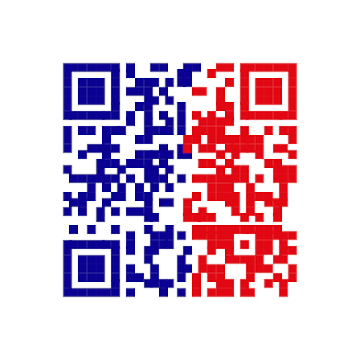 « Pass Sanitaire »

REQUIRED
Valid sanitary evidence:
- A complete vaccination certificate (all necessary doses) and completed more than 1 week ago.
- A certificate of recovery (positive test of more than 11 days and less than 6 months old).
- A certificate of negative RT-PCR or antigenic test less than 72 hours old.
The QR code of the « Pass Sanitaire » should preferably be presented in digital format at the time of access control, as it is easier to scan.
Legal Information
By purchasing a ticket you agree to hold harmless Shotgun SAS for any issues related to the event you attend. Any disputes and event issues are the sole responsibility of each event organizer, please contact them directly to resolve.
© 2021 Shotgun. All rights reserved.