Grand-Prix OSHO#
Fri 17 december
LINE UP
■
Osho# Sect Sound System
Techno
Acid
Hardcore
Acid techno
Tekno
Description
Réunion au sommet vendredi 17 décembre ! Osho# Sect Sound System présente ses meilleurs cracks tous déferrés des quatre pieds ainsi qu'un secret guest qui ferait passer Seabiscuit pour un vulgaire cheval de trait . Un lot de sprinteurs surentraînés qui te fera galoper sur un terrain ultra sélectif pour ce qui devrait être LE quinté de la saison selon les plus avisés des observateurs. Tenue de jockey et/ou déguisement équin fortement apprécié ! ►▬▬ LINE UP ▬▬◄ 🏇 Ecurie OSHO# 🏇 Secret Guest ►▬▬ POUR T'ENJAILLER ▬▬◄ 🔊 60kw hippique et épique 🎳 Château gonflable XXL ✨ Show laser by Squadron 📽️ Mapping 360 🍁 Stand Mon Lapin CBD ✨ Stand Paillettes et Maquillage 🍕 Foodtruck Pizza ⛑️ Secouristes pro 🤝 Stand RDR & Hotline ►▬▬ LOCALISATION ▬▬◄ Secret Warehouse ►▬▬ COVID-19 😷 ▬▬◄ Pass sanitaire (avec justificatif) obligatoire : - Vaccination complète plus 7j - ou Test PCR/antigénique négatif de moins de 72h - ou Test PCR/antigénique positif de moins de 6mois et plus de 15j ►▬▬ PARTENAIRES ▬▬◄ Shotgun Troll To The Rave Kozel Vitesse Club Teuf Teuf Techno Ravers Paris 🔊 Pour toute demande de partenariat, envoyez un mail à ►▬▬ SUIVEZ-NOUS ▬▬◄ FB : IS : RA : ►▬▬ INFOS ▬▬◄ Événement interdit aux mineurs.
Sanitary Information
As of July 21, 2021, the « Pass Sanitaire » is mandatory for all events of more than 50 people in France.

More info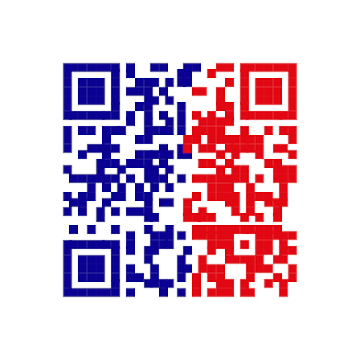 « Pass Sanitaire »

REQUIRED
Valid sanitary evidence:
- A complete vaccination certificate (all necessary doses) and completed more than 1 week ago.
- A certificate of recovery (positive test of more than 11 days and less than 6 months old).
- A certificate of negative RT-PCR or antigenic test less than 72 hours old.
The QR code of the « Pass Sanitaire » should preferably be presented in digital format at the time of access control, as it is easier to scan.
Legal Information
By purchasing a ticket you agree to hold harmless Shotgun SAS for any issues related to the event you attend. Any disputes and event issues are the sole responsibility of each event organizer, please contact them directly to resolve.
© 2021 Shotgun. All rights reserved.