[POSTPONED]: HARDCORE PATROL (Cut/4 Collective)
Fri 15 october
Dance
Electronic
Hardcore
New rave
Description
________________ENG________________ Looking for an escape, a night of freedom full of rumbling & jittering leg kicks, to lose yourself amidst the hardest beats in Paris. Cut/4 present to you🚨Hardcore Patrol🚨 After our successful 1st edition of Hard Elements, our collective is back this Friday 15th of October for our new edition 100% hardcore. Let your bodies follow the whispers of our dark atmospherics & high bpm patterns in Le 45tours club & join us for a heavy sweaty night 🔥 As usual, the Line up will be revealed after the event "NO NAMES JUST HARD DANCE" __ 📍le 45tours Paris 11eme 45 Rue de Montreuil, 75011 Paris __ 🎵 Hardcore __ ◆ COVID-19 😷 - Certificate of Vaccination - PCR-Test or Antigen Test (Less than 48H) __ ⚠️⚠️ No discrimination of any kind will be tolerated. Please do not hesitate to reach us for any encountered problem.🙏 __ FREE ENTRY __ LINE-UP : TBA ________________FR__________________ Envie d'une échappatoire, une nuit de liberté, une envie de taper du pied, de te perdre dans la bass. Le collectif Cut/4 vous présente 🚨Hardcore Patrol🚨 Après une première édition qui fût une réussite, notre collectif revient le vendredi 15 octobre pour une nouvelle édition exclusivement hardcore. Laissez vos corps suivre le son jusqu'au 45 Tours club et rejoigniez nous pour une nuit de feu 🔥 Comme auparavant notre lineup sera affiché après la soirée "NO NAMES JUST HARD DANCE" __ 📍le 45tours Paris 11eme 45 Rue de Montreuil, 75011 Paris __ 🎵 Hardcore __ ◆ COVID-19 😷 - Pass Sanitaire obligatoire (avec justificatif) - Test PCR négatif ou antigénique (moins de 48h) __ ⚠️⚠️ Aucune forme de discrimination ne sera tolérée. N'hésitez pas de venir nous parler en cas de probléme. 🙏 __ ENTREE LIBRE __ LINE-UP : TBA __ All graphics are done by @dhahri.firas (Instagram) Facebook: Instagram:
Sanitary Information
As of July 21, 2021, the « Pass Sanitaire » is mandatory for all events of more than 50 people in France.

More info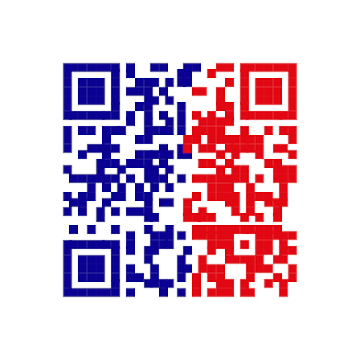 « Pass Sanitaire »

REQUIRED
Valid sanitary evidence:
- A complete vaccination certificate (all necessary doses) and completed more than 1 week ago.
- A certificate of recovery (positive test of more than 11 days and less than 6 months old).
- A certificate of negative RT-PCR or antigenic test less than 72 hours old.
The QR code of the « Pass Sanitaire » should preferably be presented in digital format at the time of access control, as it is easier to scan.
Legal Information
By purchasing a ticket you agree to hold harmless Shotgun SAS for any issues related to the event you attend. Any disputes and event issues are the sole responsibility of each event organizer, please contact them directly to resolve.
© 2021 Shotgun. All rights reserved.