INFRASON : UNLEASHED #5 // Initi1 ~ KMO ~ Pawlowski ~ Oreille Interne
Fri 10 december
LINE UP
■
Infrason
■
init1
■
KMO
■
Oરείιιε Iɴτεરɴε I 𝔐𝔬𝔩𝔞𝔦𝔯𝔢 𝔈𝔵𝔱𝔢𝔯𝔫𝔢
■
Pawlowski
Techno
Acid
Trance
Hardcore
Acid techno
Description
▬▬▬▬▬▬| L'EVENEMENT Déjà la dernière Unleashed de 2021 ! On termine en beauté avec la venue d'un invité de choix ; le jeune prince lillois de l'acid techno Pawlowski nous fera l'honneur de sa présence pour la première fois à Grenoble 🤯 Pour rappel, Unleashed est une soirée techno underground, inclusive et LGBTQI+ friendly, ouvertes à tous et toutes, sans distinction de sexe, de genre, de couleur de peau, ou de sexualité! Tout le monde peut venir comme iel est, à danser dans la tenue qu'iel désire, déguisé.e, maquillé.e, habillé.e (ou non!) dans le respect et l'amour des autres ❤️ Vous connaissez désormais notre adage, venez libres, dénudé.e.s, désinhibé.e.s, déchaîné.e.s ⛓⛓⛓ ▬▬▬▬▬▬| PROGRAMMATION ❖ Pawlowski | Atmospheяe - Union Trancemission - Weird Planet ❖ Oreille Interne | L'Esprit Léger - VeStEs ❖ KMO | Infrason - La Quarantaine ❖ Init1 | Inphase 💄 DRAG-SHOWS curated by Flöra Délice 💄 ▬▬▬▬▬▬| INFORMATIONS ■ HORAIRE Vendredi 8 Octobre 👉 00h00 to 06h30 ■ ACCÈS Le Drak'Art 👉 163 cours Berriat - 38000 Grenoble Tram A arrêt "Berriat le Magasin" ■ BILLETTERIE EARLY 👉 10€ NORMAL 👉 12€ SUR PLACE 👉 14€ ■ ARTWORK @al___ci Unleashed est une soirée LGBTQI+. A Infrason, nous luttons contre le l'homophobie, le sexisme, le racisme et le harcèlement sous toutes ses formes en milieu nocturne. L'équipe organisatrice se réserve donc le droit d'admission ou non dans l'établissement. Le GHB/GBL n'a aucunement sa place à nos soirées. Toute consommation ou tentative de faire consommer entrainera une exclusion définitive de nos soirées et des poursuites judiciaires. ▬▬▬▬▬▬| PARTENAIRES Electro News / Techno News Consentis Grenoble Pride Festival INPulse Collectif Resonance Shotgun Pour toute demande d'information ou de partenariat, n'hésite pas à contacter l'équipe d'Infrason sur notre facebook ou par mail à l'adresse :
Sanitary Information
As of July 21, 2021, the « Pass Sanitaire » is mandatory for all events of more than 50 people in France.

More info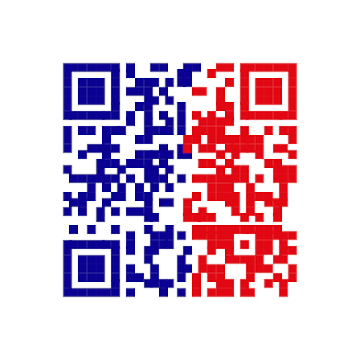 « Pass Sanitaire »

REQUIRED
Valid sanitary evidence:
- A complete vaccination certificate (all necessary doses) and completed more than 1 week ago.
- A certificate of recovery (positive test of more than 11 days and less than 6 months old).
- A certificate of negative RT-PCR or antigenic test less than 72 hours old.
The QR code of the « Pass Sanitaire » should preferably be presented in digital format at the time of access control, as it is easier to scan.
Legal Information
By purchasing a ticket you agree to hold harmless Shotgun SAS for any issues related to the event you attend. Any disputes and event issues are the sole responsibility of each event organizer, please contact them directly to resolve.
© 2021 Shotgun. All rights reserved.