INSANITY : HARD FURY
Sat 25 september
LINE UP
■
bours?
■
CARAVEL
■
DRAUGR
■
FUERR
■
K-Nu
■
Lacchesi
■
Ma Čka
■
MIDNIGHT VICES
■
NTBR
■
OFFËNSIV
TOMBOLA
TENTE DE REMPORTER TON LOT 1er lot : 1 ENTRÉE COUPE-FILE +3 ET 4 TICKETS CONSO 2ème lot : 1 ENTRÉE COUPE-FILE +2 3ème lot : 1 ENTRÉE COUPE-FILE +1 L'achat d'un ou plusieurs tickets de tombola ne permet pas l'accès à notre soirée. Il s'agit d'un jeu concours.
Description
🧠 INSANITY : HARD FURY 🧠 By VNR Agency Après sa première édition follement mouvementée, la VNR Agency revient le 25 septembre prochain. Une line up 100% française, 100kw de VOID Incubus, une scénographie monstrueuse, des shows spectaculaires et pleins d'autres surprises seront au rendez-vous ! On vous attend pour cet événement qui s'annonce inoubliable ! SECRET PLACE 21h - 08h INDUSTRIAL TECHNO, HARD TECHNO 🧠 PSYCHOLOGUES : ??? ??? ??? VS ??? ??? VS ??? ??? VS ??? ??? VS ??? ( ANNONCÉS PROCHAINEMENT ) 🧠 SYSTÈME SON : VOID INCUBUS BY VOID ACOUSTICS ( 100Kw ) 🧠 PARTENAIRES : ( ANNONCÉS PROCHAINEMENT ) 🧠 COVID-19 : - Pass Sanitaire obligatoire (avec justificatif) - Test PCR négatif (moins de 48h) - Gel hydroalcoolique en libre service 🧠 INFORMATIONS : L'événement est privé et est strictement interdit aux mineurs. Un contrôle d'identité sera effectué à l'entrée de l'événement. L'équipe VNR Agency se réserve le droit de refuser l'accès en cas de manquement des règles. L'achat d'une prévente comprend l'adhésion à l'association.
Sanitary Information
As of July 21, 2021, the « Pass Sanitaire » becomes mandatory for all events of more than 50 people in France.

More info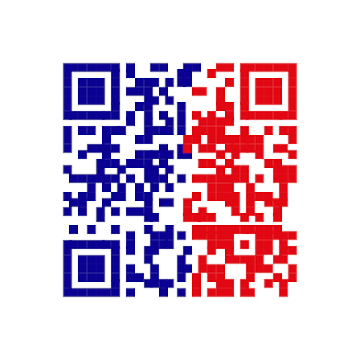 « Pass Sanitaire »

REQUIRED
Valid sanitary evidence:
- A complete vaccination certificate (all necessary doses) and completed more than 1 week ago.
- A certificate of recovery (positive test of more than 11 days and less than 6 months old).
- A certificate of negative RT-PCR or antigenic test less than 72 hours old.
The QR code of the « Pass Sanitaire » should preferably be presented in digital format at the time of access control, as it is easier to scan.
Legal Information
By purchasing a ticket you agree to hold harmless Shotgun SAS for any issues related to the event you attend. Any disputes and event issues are the sole responsibility of each event organizer, please contact them directly to resolve.
© 2021 Shotgun. All rights reserved.