INSANITY : THE BEGINNING
Sat 17 july
LINE UP
■
DRAUGR
■
Jacidorex
■
Mental Infection
■
NEAGLES
■
Paramod
■
VON BIKRÄV
Description
🧠 INSANITY : THE BEGINNING 🧠 By VNR Agency L'équipe de la VNR Agency est fière de vous présenter son projet événementiel : INSANITY ! Une série d'événements où règne la folie.. Elle peut être passagère ou chronique, latente ou foudroyante, héréditaire ou provoquée. Le folie, peut être l'expression d'une démesure comme « la folie des grandeurs », ou un simple penchant, comme « la folie douce ». Elle peut être « guerrière » ou qualifier un sentiment aussi fort que « l'amour fou ». Et toi, quelle-est ta folie ? Viens l'exprimer le 17 juillet 2021 ! SECRET PLACE 23h - 10h DARK TECHNO, INDUSTRIAL TECHNO, ACID TECHNO, FRAPCORE 🧠 PSYCHOLOGUES : JACIDOREX MENTAL INFECTION NEAGLES PARAMOD DRAUGR VON BIKRAV SECRET GUEST VJ ORTHODOX 🧠 PARTENAIRES : Prestance Evenement dB Technologies d2 design Audio 7 Shotgun Clubbing TV AREA Booking AMS Contrast Events RAW OXY Delighted Techno Ravers Paris Interzeak 🧠 COVID-19 : Masques obligatoires et respect des règles sanitaires en vigueur. 🧠 INFORMATIONS : L'événement est privé et est strictement interdit aux mineurs. Un contrôle d'identité sera effectué à l'entrée de l'événement. L'équipe VNR Agency se réserve le droit de refuser l'accès en cas de manquement des règles. L'achat d'une prévente comprend l'adhésion à l'association. ON A HÂTE DE VOUS RETROUVER POUR VOTRE PREMIÈRE CONSULTATION.
Sanitary Information
As of July 21, 2021, the « Pass Sanitaire » becomes mandatory for all events of more than 50 people in France.

More info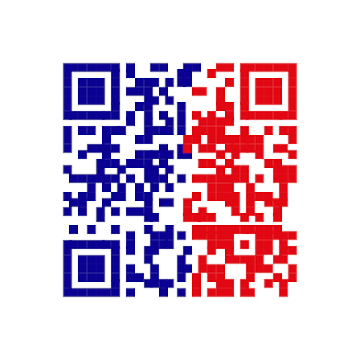 « Pass Sanitaire »

REQUIRED
Valid sanitary evidence:
- A complete vaccination certificate (all necessary doses) and completed more than 1 week ago.
- A certificate of recovery (positive test of more than 11 days and less than 6 months old).
- A certificate of negative RT-PCR or antigenic test less than 72 hours old.
The QR code of the « Pass Sanitaire » should preferably be presented in digital format at the time of access control, as it is easier to scan.
Legal Information
By purchasing a ticket you agree to hold harmless Shotgun SAS for any issues related to the event you attend. Any disputes and event issues are the sole responsibility of each event organizer, please contact them directly to resolve.
© 2021 Shotgun. All rights reserved.