Kilomètre25 : Closing.
Sun 31 october
Description
L'heure est arrivée. Après 4 mois et demi de fêtes intenses, le Kilomètre25 va refermer ses portes. Retrouvons-nous une dernière fois le dimanche 31 octobre pour une ultime communion. ࿐ 𝓒𝓵𝓸𝓼𝓲𝓷𝓰 ⛓️ 𝐃𝐉𝐬 𝐬𝐞𝐭𝐬 + 𝐩𝐞𝐫𝐟𝐨𝐫𝐦𝐞𝐫𝐬 Electric Rescue Toscan Haas RAG GUEST ࿐࿐࿐ Juliette Dragon, performer Mamzelle Viviane, performer Hava Hudry, dancer ࿐ 𝓣𝓲𝓬𝓴𝓮𝓽 🎫 TBA ࿐𝓥𝓮𝓼𝓽𝓲𝓪𝓲𝓻𝓮 🧥 Prix par article : 2€ Capacité limitée, venez léger ! Pas de valise, plan vigipirate ࿐ 𝓘𝓷𝓯𝓸𝓼 𝓼𝓪𝓷𝓲𝓽𝓪𝓲𝓻𝓮𝓼 🌿 Un pass sanitaire valide vous sera demandé à l'entrée avec une pièce d'identité. - Un schéma vaccinal complet (+7 jours) OU un test PCR négatif de moins de 48h00 OU un test antigénique négatif de moins de 72h00 OU test covid positif de plus de 15 jours et de moins de 6 mois vous sera demandé à la porte Tous les événements sont aménagés pour respecter les mesures sanitaires imposées par le gouvernement. Si vous vous sentez mal ou ressentez les symptômes du COVID-19, ne prenez aucun risque et restez chez vous. Merci de garder votre masque dans les files d'attentes. 📍 𝗞𝗶𝗹𝗼𝗺𝗲̀𝘁𝗿𝗲𝟮𝟱, 𝗹𝗶𝗲𝘂 𝗱𝗲 𝘃𝗶𝗲 𝗱𝗲𝘀 𝗰𝘂𝗹𝘁𝘂𝗿𝗲𝘀 𝗽𝗲́𝗿𝗶𝗽𝗵𝗲́𝗿𝗶𝗾𝘂𝗲𝘀 📍 L'Open air de 2 200 m2 sous le périphérique. Espaces couverts. 12/A Rue Ella Fitzgerald 75019 PARIS T(3B) Ella Fitzgerald ou Delphine Seyrig M(5) Porte de Pantin ou Hoche M(7) Porte de la Villette RER(E) Gare de Pantin L'événement est réservé à un public de + de 18 ans. Une carte d'identité vous sera demandée à l'entrée. La direction se réserve le droit d'admission. Licence 2 : 200010014 Licence 3 : D-21- 000582 ➪ ➪ ➪ ➪
Sanitary Information
As of July 21, 2021, the « Pass Sanitaire » is mandatory for all events of more than 50 people in France.

More info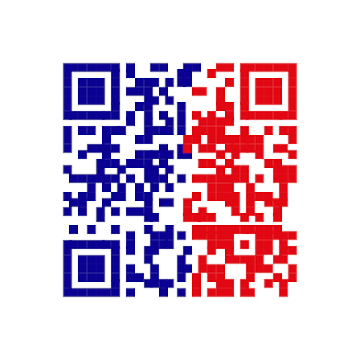 « Pass Sanitaire »

REQUIRED
Valid sanitary evidence:
- A complete vaccination certificate (all necessary doses) and completed more than 1 week ago.
- A certificate of recovery (positive test of more than 11 days and less than 6 months old).
- A certificate of negative RT-PCR or antigenic test less than 72 hours old.
The QR code of the « Pass Sanitaire » should preferably be presented in digital format at the time of access control, as it is easier to scan.
Legal Information
By purchasing a ticket you agree to hold harmless Shotgun SAS for any issues related to the event you attend. Any disputes and event issues are the sole responsibility of each event organizer, please contact them directly to resolve.
© 2021 Shotgun. All rights reserved.