(L'autre) hangar de la Fesste
Sat 23 october
Description
Nouveau lieu, même rengaine qui fait boom-boom : on vous emmène dans un nouveau hangar tout beau tout neuf. 👩‍❤️‍💋‍👩 Liberté La Fesste continue à défendre la teuf qui libère les corps et les esprits. Toutes formes d'expression encouragées, dans le respect du consentement. La nudité est bienvenue dans tous les espaces. 🎵 Line-up🎵 TBA 🏳‍🌈 Inclusivité / Accessibilité Nous vous demandons comme toujours d'être votre meilleur humain, de veiller sur les autres, de nous solliciter rapidement si vous observez une situation dérangeante (bris de consentement, discrimination, violence, manque de respect, personne en situation difficile…). Il y aura du son fort et des lumières qui flashent. Le lieu est accessible aux personnes à mobilité différente, mais attention il n'y a pas de toilettes aux normes pour accueillir les personnes en fauteuil roulant. 💉 Pass sanitaire On vous demandera un pass sanitaire à l'entrée. Si vous avez des symptômes, faites-vous une soupe et une bonne soirée chill, on vous verra à la prochaine ! 🚃 Lieu Le hangar de notre copain à Pantin, refait à neuf récemment. Indus et clean, avec une terrasse intérieure cosy pour chiller. Comme d'hab on reste sur une formule intimiste et familiale avec une jauge à moins de 200 personnes. 🔎INFOS PRATIQUES 🔍 💰 Tickets : Lien Shotgun - Prévente tarif unique : 15e (+ 0,99cts de frais de service) - pas d'entrées sur place 🔞 Interdit aux mineurs, une carte d'identité vous sera demandée à l'entrée 🍺 Service de bar (CB ACCEPTÉE) 🤮 L'organisation se réserve le droit d'entrée 🙌 Gel hydroalcoolique mis à disposition.
Sanitary Information
As of July 21, 2021, the « Pass Sanitaire » becomes mandatory for all events of more than 50 people in France.

More info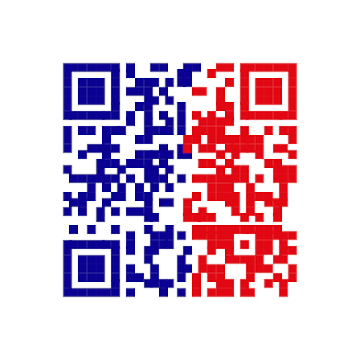 « Pass Sanitaire »

REQUIRED
Valid sanitary evidence:
- A complete vaccination certificate (all necessary doses) and completed more than 1 week ago.
- A certificate of recovery (positive test of more than 11 days and less than 6 months old).
- A certificate of negative RT-PCR or antigenic test less than 72 hours old.
The QR code of the « Pass Sanitaire » should preferably be presented in digital format at the time of access control, as it is easier to scan.
Legal Information
By purchasing a ticket you agree to hold harmless Shotgun SAS for any issues related to the event you attend. Any disputes and event issues are the sole responsibility of each event organizer, please contact them directly to resolve.
© 2021 Shotgun. All rights reserved.