L'EXTASE : MANUEL BLANCHARD ✘ ALEXIA CELUCCI ✘ UNTZ ✘ RAMY
Sat 20 november
Techno
Trance
Acid techno
Uplifting trance
Description
L'EXTASE est de retour! 👊 Plongez dans un espace sous-terrain pour 7 heures de Techno uptempo et de Trance euphorique. À l'abris des regards indiscrets, les corps pourront à nouveau se déchainer sur les kicks ardents de nos DJs… Trance / Hard Techno / Tech-Trance / Uplifting Trance 🔥LINEUP🔥 ✪ MANUEL BLANCHARD ✪ (N°1 du Top 100 Trance mondial avec le titre « L'ombre et La Lumière »). ⏯ Manuel Blanchard est un DJ et producteur incontournable de la scène Trance Française. Ses sets ultra énergiques et sa signature sonore indéniablement « Euro » lui ont ouvert les portes d'une centaine de clubs, en France et en Allemagne principalement. Ses mixes sont régulièrement diffusés en radio (FG Radio, IDFM 98.0, Maxximum, , Puls'Radio…). En juin 2020, il devient le 2ème Français à décrocher la toute première place du Top 100 Trance mondial avec sa production tubesque « L'Ombre et La Lumière ». Préalablement, il avait déjà fait un Top 10 avec « Monster » et même une percée remarquée dans la Techno avec « Dusty '98 CD & X-Tasy » (#29 du Top 100 Techno). ✪ ALEXIA CELUCCI ✪ (#43 du Top 100 Techno mondial avec le titre « Astreos »). ⏯ Alexia Celucci est férue de Techno et de Hard Techno. Initiée à la musique depuis son enfance, la curiosité la pousse un jour à s'essayer à la production musicale. Elle apprend, persévère, et sort en 2021 sa première track « Astreos » : le titre, dont la qualité de production est unanimement saluée, se hisse en quelques jours jusqu'à la 43ème place du Top 100 Techno mondial. MeetnGreet ira même jusqu'à qualifier l'artiste de « talent Français à suivre de près », comparant sa signature sonore à celle de ténors de la scène comme UMEK ou Space 92. ✪ UNTZ ✪ Fondateur du collectif Belladone, UNTZ assurera un closing Hard Techno musclé et uptempo. ✪ RAMY ✪ 👉 Infos 9 Rue De La Grande Truanderie, 75001 Paris (Rexy Paris, SALLE DU BAS). 0H00 à 7H00 (20 novembre 2021, nuit de samedi à dimanche). L'évènement est accessible uniquement avec billet Shotgun.
Sanitary Information
As of July 21, 2021, the « Pass Sanitaire » is mandatory for all events of more than 50 people in France.

More info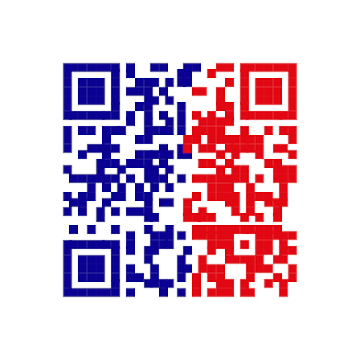 « Pass Sanitaire »

REQUIRED
Valid sanitary evidence:
- A complete vaccination certificate (all necessary doses) and completed more than 1 week ago.
- A certificate of recovery (positive test of more than 11 days and less than 6 months old).
- A certificate of negative RT-PCR or antigenic test less than 72 hours old.
The QR code of the « Pass Sanitaire » should preferably be presented in digital format at the time of access control, as it is easier to scan.
Legal Information
By purchasing a ticket you agree to hold harmless Shotgun SAS for any issues related to the event you attend. Any disputes and event issues are the sole responsibility of each event organizer, please contact them directly to resolve.
© 2021 Shotgun. All rights reserved.