La fête foraine
Sun 31 october
Tech house
Deep house
Techno
House
Deep techno
Description
Halloween 2021 - LA FÊTE FORAINE - w/ Kazam, Cœur Fou ... Le 31 octobre, de 20h à 2h du matin, Bloosh organise Halloween au BB. Une immersion totale dans l'univers de la fête foraine. Ballons, sucreries, freaks en tout genre. N'oubliez pas votre costume pour vous fondre dans le décor. Venez, venez qui que vous soyez. Prenez votre ticket pour le grand tour de manège ! _____ PROGRAMMATION _____ Cœur Fou Kazam Et des invités mystères. _____ ACTIVITÉS _____ Stand à hot dog Une surprise vous attend pour L'AFTER ! _____ BILLETTERIE _____ 20h à 2h : 10 euros en prévente Un shot offert pour les effroyables déguisements. ______ INFOS PRATIQUES _____ Le BB, 8 Rue Pierre Semard, 75009 Paris Événement interdit aux -18 ans. Pensez à vos pièces d'identité. _____ Pass Sanitaire _____ En raison des mesures sanitaires mises en place par le gouvernement, le pass sanitaire sera demandé aux entrées. Qu'est-ce que le pass sanitaire ? Un QR code valide avec au choix : - Un test PCR ou antigénique de moins de 72h. - Avoir réalisé le cycle complet de vaccination depuis +7 jours. - Avoir un certificat de rétablissement (avoir eu le Covid depuis plus de 11 jours et moins de 6 mois). Pour en savoir plus _____SAFE SPACE REMINDER_____ Cet événement est ouvert à toutes et à tous. On compte sur vous pour faire régner la bienveillance. Cela signifie que tout propos ou comportement violent, misogyne, raciste, homophobe, transphobe, sexuel... entraînera automatiquement une exclusion. Que de l'amour sur vous _____ Partenaires _____ POUR TOUTE DEMANDE DE PARTENARIAT MERCI DE CONTACTER : / AVEC EN OBJET : NOM DE VOTRE STRUCTURE / PARTENARIAT Suivez nous sur les réseaux sociaux Instagram : Facebook : Nous nous réservons le droit d'annuler l'événement pour des raisons sanitaires liées au CoVID-19, le cas échéant les billets seront remboursés.
Sanitary Information
As of July 21, 2021, the « Pass Sanitaire » is mandatory for all events of more than 50 people in France.

More info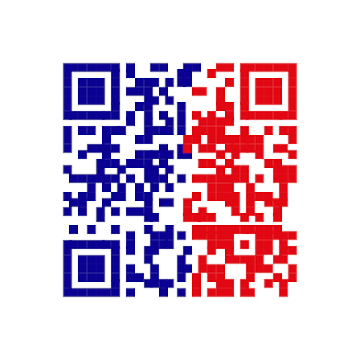 « Pass Sanitaire »

REQUIRED
Valid sanitary evidence:
- A complete vaccination certificate (all necessary doses) and completed more than 1 week ago.
- A certificate of recovery (positive test of more than 11 days and less than 6 months old).
- A certificate of negative RT-PCR or antigenic test less than 72 hours old.
The QR code of the « Pass Sanitaire » should preferably be presented in digital format at the time of access control, as it is easier to scan.
Legal Information
By purchasing a ticket you agree to hold harmless Shotgun SAS for any issues related to the event you attend. Any disputes and event issues are the sole responsibility of each event organizer, please contact them directly to resolve.
© 2021 Shotgun. All rights reserved.