LA MARÉE HAUTE #2 (Sable&Pyjama)
Fri 28 january
Description
LA MAREE HAUTE / SECOND EDITION ! 🐻🐻🐻🐻🐻🐻🐻🐻🐻🐻🐻 VENDREDI 28 JANVIER Lieu secret proche de Paris (BANLIEUE EST) 🐻🐻🐻🐻🐻🐻🐻🐻🐻🐻🐻🐻🐻 Pour sa deuxième édition, LA MARÉE HAUTE vous propose de retourner en été le temps d'une soirée. La plage se déplace à vous ! Et si on vous disait que vous pourrez véritablement danser les pieds dans le sable en intérieur, vous nous croyez ? Nous mettons à votre disposition : * 2 terrains de Beach volley, * 1 terrain de Beach foot, * Baby foot, * Bar (snack et boisson), * un espace fumoir (extérieur) * des vestiaires (homme/femme), Mais aussi, 5 DJ bouillants, comme un coup de soleil, qui vous ont concocté un panel musical explosif : du RAP - DANCEHALL à la HOUSE FUNK pour enfin terminer sur des beats plus électriques avec de la TECHNO INDUSTRIEL / EXPERIMENTAL à très haute fréquence ! LA MAREE HAUTE est pour la liberté des corps et des esprits, donc venez comme vous êtes avec avec votre bonne humeur et votre meilleur out-fit qui se retrouve dans le thème PYJAMA. Robe de Chambre, kimono, kigurumi ou encore en sous vêtement, faites-vous plaisir et faites-nous rêver ! 💦💦 🔥 ATTENTION / 10 SHOTS OFFERT pour la personne qui ramène la plus belle peluche ! On vous attend nombreux pour cette deuxième édition. Au programme : sensualité, festivité et liberté ! 🌊🌊🌊🌊🌊🌊🌊🌊 LINE-UP : ELQUATRO : FILES : PRK : ARGENT LIQUIDE : 🌊🌊🌊🌊🌊🌊🌊🌊 TARIFS PREVENTES : Lien Shotgun : First Tickets : 13.99€ (Dispo du 18/11 au 05/01) Normal Tickets : 16,99€ (Dispo du 05/01 au 18/01 Late Tickets : 19,99€ (Dispo du 18/01 au 28/01) 🐻💧🐻💧🐻💧🐻💧🐻💧 EVENEMENT FACEBOOK : ⚠ Pass sanitaire obligatoire ! ⚠ Merci de présenter le QR code de votre Pass sanitaire valide (2 doses) ou un test PCR d'une semaine et test antigénique de moins de 72h acceptés.
Sanitary Information
As of July 21, 2021, the « Pass Sanitaire » is mandatory for all events of more than 50 people in France.

More info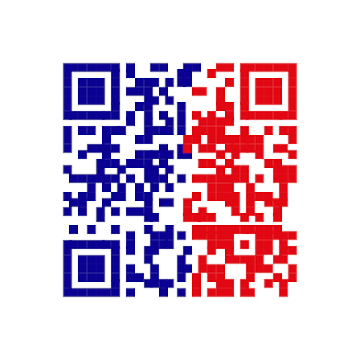 « Pass Sanitaire »

REQUIRED
Valid sanitary evidence:
- A complete vaccination certificate (all necessary doses) and completed more than 1 week ago.
- A certificate of recovery (positive test of more than 11 days and less than 6 months old).
- A certificate of negative RT-PCR or antigenic test less than 72 hours old.
The QR code of the « Pass Sanitaire » should preferably be presented in digital format at the time of access control, as it is easier to scan.
Legal Information
By purchasing a ticket you agree to hold harmless Shotgun SAS for any issues related to the event you attend. Any disputes and event issues are the sole responsibility of each event organizer, please contact them directly to resolve.
© 2021 Shotgun. All rights reserved.