Description
Petit à petit, les portes d'un avenir que l'on nous souhaite plus serein s'ouvrent à nous, et il est grand temps de le célébrer ! C'est dans cet esprit que l'on retrouve La Mona cet été, une seule date : dimanche 11 Juillet, une journée et une soirée au sein de la programmation Plein Soleil. Hors de Paris, mais accessible très facilement en transports en commun, le cadre magnifique de la Ferme du Buisson offre un espace à ciel ouvert afin d'exprimer les facettes habituelles de la Mona : danse et musique. Début des festivités avec une Dance Class Waacking (danse née dans les clubs gay de la cote Ouest des USA). Pour vous accompagner sur la piste de danse, l'une des références françaises : Mounia, membre du trio de Waackeuses Madame Paris et de la Vogue House of Gucci, danseuse de la revue Jean Paul Gauthier ! Au menu : Posing, Punking, Waacking... DJ André, notre expert en Disco, a pleinement vécu l'apogée de ce courant aux USA dans les années 70, c'est lui qui lance le bal. Ensuite, nous sommes heureux de vous proposer l'un des pionniers de la House et de la Techno hexagonale : Djul'z, résident du Rex club (Bass Culture), DJ incontournable dès qu'il s'agit d'évoquer le clubbing français, régulièrement booké à l'international, il a notamment imposé sa griffe à New-York. Pour nous replonger dans l'ambiance des Mona et nous mettre en jambe pour un été enfin festif, Nick V vient clôturer l'événement à la tombée de la nuit. Rendez-vous le dimanche 11 juillet à la Ferme du Buisson dans le cadre de Plein Soleil.
Sanitary Information
As of July 21, 2021, the « Pass Sanitaire » becomes mandatory for all events of more than 50 people in France.

More info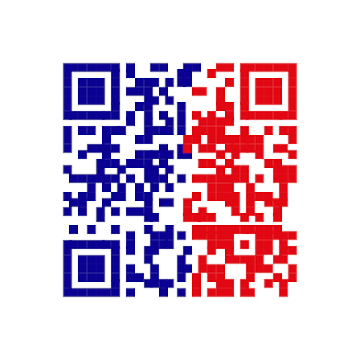 « Pass Sanitaire »

REQUIRED
Valid sanitary evidence:
- A complete vaccination certificate (all necessary doses) and completed more than 1 week ago.
- A certificate of recovery (positive test of more than 11 days and less than 6 months old).
- A certificate of negative RT-PCR or antigenic test less than 72 hours old.
The QR code of the « Pass Sanitaire » should preferably be presented in digital format at the time of access control, as it is easier to scan.