La Wild : Wild Side Of The Moon
Fri 12 november
Description
Quelque part dans l'espace, il n'y a pas si longtemps: Pshiiii ! *Les portes du cockpit du Star Wild SL1200 s'ouvrent, Cracken rentre* « Xander ! Arrête de manger des chips et allume la radio ! Y a un signal de Simon Wayne ! *Scroutch scroutch* - Ooooh chill out mate, okay je le allume ! *Boum boum boum boum* - Hey les gaaars vous m'entendeeeez ?! *Boum boum boum boum* - Y a Chic Jaraques qui a encore foutu un son à 150 bpm pendant qu'on était en orbite autour de la Lune ! Là c'est parti en sucette, une onde multicolore est sortie de nul part et a enveloppé notre vaisseau. On a fait 33 tours de la Lune, ouvrant une porte vers une autre dimension où c'est la teuuuf totale, et y a des extra-terrestres de toutes formes qui se murgent sur une colline en forme de tentacule qu'on a nommée "la colline du Cracken" ! *Boum boum boum boum* - On balance du gros son, ramenez vous et ramenez des potes ! - Oh dear lord, s'exclama Xander, je n'aurais pas dû manger autant de chips, vite nous devons aller sur le Lune ! Allez Cracken, appelle des potes pour cette party dans l'espace ! - Mouaaaahaha ! C'est party balance la sauce ! Moi j'envoie un message à "HORS-SOL" pour nous rejoindre dans cette grosse teuf hors de la Terre ! On va s'envoyer teuffer en l'air, on the WILD SIDE OF THE MOON BÉBÉ !!!!! » ------------------------------------------ 🦍 Line up 🦍 HORS-SOL La Wild DJs Chic Jaraques Cracken Simon Wayne Xander 🌿 Billetterie 🌿 TBA 📣 PARTENAIRES 📣 ✨ Si Si La Paillette 📸 TBA 🌊 Visuel 🌊 Max Oner 🦂 Infos Pratiques 🦂 Nouveau Casino 109 rue Oberkampf, 75011 Paris Métro : Parmentier/Ménilmontant Mesures sanitaires ------------------------------------------ Nous devons nous soumettre à la loi, le Pass Sanitaire est donc obligatoire (vaccination ou certificat de rétablissement, test PCR ou antigénique négatif de moins de 72 h). Une pièce d'identité pourra vous être demandée Une tente de dépistage Covid sera présente devant le Nouveau Casino pour les tests sur place. Munissez-vous de votre carte vitale. Le port du masque est recommandé à l'intérieur (mais pas obligatoire). Une désinfection des mains à votre arrivée dans l'établissement vous sera demandée. Merci de votre compréhension.
Sanitary Information
As of July 21, 2021, the « Pass Sanitaire » is mandatory for all events of more than 50 people in France.

More info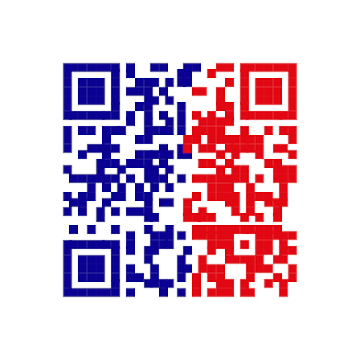 « Pass Sanitaire »

REQUIRED
Valid sanitary evidence:
- A complete vaccination certificate (all necessary doses) and completed more than 1 week ago.
- A certificate of recovery (positive test of more than 11 days and less than 6 months old).
- A certificate of negative RT-PCR or antigenic test less than 72 hours old.
The QR code of the « Pass Sanitaire » should preferably be presented in digital format at the time of access control, as it is easier to scan.
Legal Information
By purchasing a ticket you agree to hold harmless Shotgun SAS for any issues related to the event you attend. Any disputes and event issues are the sole responsibility of each event organizer, please contact them directly to resolve.
© 2021 Shotgun. All rights reserved.