Magnum 9mm invite CODE RED AGENCY
Fri 3 december
Description
➖➖➖➖🔫 9mm 🔫 ➖➖➖➖ Pourquoi se limiter à inviter simplement un curateur, quand on peut faire venir une agence entière. Le Magnum est très heureux d'accueillir sur cette date : CODE RED AGENCY. Code Red c'est le projet de Lori, aka 25èmeheure; une belle suite logique après tous les projets que sa fondatrice a grandement mené. Après avoir réalisé sa première warehouse, c'est derrière les murs du Magnum et donc dans une ambiance plus intimiste, que l'agence nous prépare une sacrée soirée grâce aux Djs composant l'agence. Lien billetterie 🎫 : ▬▬▬▬▬▬▬▬ 🔊🔊🔊🔊▬▬▬▬▬▬▬▬ ➖ 25ÈMEHEURE [ CODE RED AGENCY - ORGANIK ] SC : FB : IG : ➖ BEIRLYNGRÄD [ CODE RED AGENCY - ORGANIK ] SC : IG : FB : ➖ DUSKYWAVE [ CODE RED AGENCY ] SC : IG : FB : ➖ NO MISS [ CODE RED AGENCY - SCHORUSEVENTS - HOLE PARIS ] SC : IG : FB : ▬▬▬▬▬▬▬▬ 🚇 🚘 🏃‍♂️ ▬▬▬▬▬▬▬▬ Magnum Klub 56 rue de la Fontaine au Roi - Paris 11 Ⓜ️ Parmentier (M3) ou Goncourt (M11) ▬▬▬▬▬▬▬▬ 🦠 💉 ▬▬▬▬▬▬▬▬ Un pass sanitaire sera demandé à l'entrée : - Certificat de vaccination (complet) - Test PCR/antigénique négatif - 72h - Résultat d'un test RT-PCR ou antigénique positif attestant du rétablissement du Covid, datant d'au moins 15 jours et de moins de 6 mois.
Sanitary Information
As of July 21, 2021, the « Pass Sanitaire » is mandatory for all events of more than 50 people in France.

More info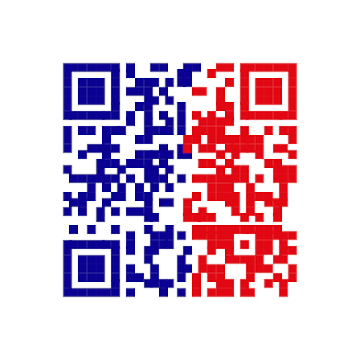 « Pass Sanitaire »

REQUIRED
Valid sanitary evidence:
- A complete vaccination certificate (all necessary doses) and completed more than 1 week ago.
- A certificate of recovery (positive test of more than 11 days and less than 6 months old).
- A certificate of negative RT-PCR or antigenic test less than 72 hours old.
The QR code of the « Pass Sanitaire » should preferably be presented in digital format at the time of access control, as it is easier to scan.
Legal Information
By purchasing a ticket you agree to hold harmless Shotgun SAS for any issues related to the event you attend. Any disputes and event issues are the sole responsibility of each event organizer, please contact them directly to resolve.
© 2021 Shotgun. All rights reserved.